This article was originally published in the August 2021 issue of 48° North. 
» Seldén E40i Electric Winch
It's no secret that having electric winches onboard, especially on larger vessels, is hugely helpful. The problem with adding an electric winch, though, is finding space for the bulky motor. Seldén's new E40i electric winches work to solve this problem by incorporating a 42 Volt motor fully inside the winch drum body. With no external motor or gearbox, no shaft passing through the deck, and a reduced cut-out required — simply run three wires and mount the winch on the coaming or coach roof. Run on 12 Volt DC, the self-tailing winches have three-speeds for fine tuning through low and high speed trimming. Available with stainless steel or aluminum drums, the E40i can also be used in conjunction with Seldén's furling mast to create a synchronized electric mainsail furling system.
Price: $2,600 » www.Seldenmast.com
» Kuuma Profile 150 Grills
A trusty grill is an essential piece of gear on any cruising or live-aboard boat. But grills vary in shape, size and useability, and don't always fit in an ideal spot on the rail. Kuuma's new Profile 150 Grill is a portable grill for the chef with limited storage space. Its compact size is ideal for smaller boats or for those who want to store it in a locker when not in use. Available in propane or 110v electric versions, the Profile 150 grills can be easily mounted to any rail, rod, or pedestal mount. Standard features include stainless steel construction, stay cool handle, integral folding legs, and latching lid. Boats and barbeque make a fabulous combination!
Price: $170.99 » www.KuumaProducts.com
» Gill Sailing Gloves
Known for making gloves that sailors trust, Gill recently released an updated line of gloves to suit the needs of all types of sailors in a variety of conditions. The new line includes the Pro, Championship, Deckhand, 3 Season, and Helmsman gloves. Designed with Dura-Grip fabric on the palm to offer incredible levels of grip and abrasion resistance without compromising in flexibility or durability. The gloves benefit from offset finger seams, wraparound palm protection and a pre-shaped construction to fit your hand, while the reduced cuff length and rear volume adjustment eliminate bulk and increase wrist flex. The Championship, Deckhand, and Pro come in short or full fingered options, the Helmsman are perfect for cold weather sailing, and the 3 Season are constructed with lightweight neoprene to provide a solid grip while remaining warm in wet conditions.
Price: $26.95 » www.GillMarine.com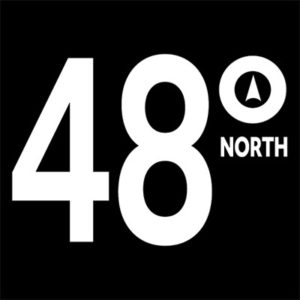 48° North Editors are committed to telling the best stories from the world of Pacific Northwest boating. We live and breathe this stuff, and share your passion for the boat life. Feel free to keep in touch with tips, stories, photos, and feedback at news@48north.com.