This article was originally published in the October 2021 issue of 48° North. 
» Mantus Scuba Pack
Even in the chilly waters of the Pacific Northwest, having scuba gear aboard your boat can be handy for changing zincs, inspecting the bottom, or clearing a fouled prop. But the problem with most scuba gear is that having a full on-board set-up can take up a lot of space. Mantus solves the problem with the Mantus Scuba System, which is designed to be compact, lightweight, and portable. The small scuba gear fits into a backpack so you can have it ready in a locker or lazarette for when the need arises. Ideal for cruisers and live-aboards, it's also easy to travel with or toss in the dinghy. The Scuba Pack comes with a 3.5-liter aluminium tank that can be pressurized to 3000 PSI; a classic piston regulator with the maximum working pressure of 3500 psi (232 bar), second stage regulator main and regulator spare; pressure gauge; lightweight and ergonomic harness; and a heavy duty backpack with drain holes for storage. (Appropriate scuba certification/training required for safe use.)
Price: $740 » www.MantusMarine.com
» Boat Gadget 10-in-1 Tool
Referred to as, "The tools you've always needed rolled into one handy gadget," the 10-in-1 Boat Gadget is inspired by boaters who need a variety of tools for essential onboard tasks, but also want to limit the space and weight to store them all. This new 10-in-1 tool includes a bottle opener, corkscrew wine opener, square drain plug wrench, survival whistle, deck boat gas cap key, flip top gas cap, flat top drain plug tool, canvas snap opener, fishing line cutter, and T-Bar drain plug hole crank. Instead of having multiple tools scattered about your boat, the gadget is designed to reduce clutter by putting them all in one place. Small enough to fit in your pocket or a small drawer, it is 6 inches long and made of stainless steel and nylon plastic. Available in blue, white or orange, it is perfect for all types and sizes of boats and makes a great gift!
Price: $29.99 » www.BoatGadget.com
» Steiner Navigator Binoculars
Revered by recreational and commercial mariners alike, Steiner binoculars are known for their high quality long distance optics. For years, the Navigator series has been a hallmark of Steiner's range with little need for improvement. Now, a new generation of innovative changes have been made to the series. The handling of the binoculars has dramatically improved thanks to the new "Open-Bridge-System", while the texturing on the body allows for a comfortable and secure grip in any situation. The Steiner Auto-Focus provides sharp image quality, even while holding them with one hand, and delivers bright, high-contrast images, high contour sharpness, and brilliant 3D viewing experiences with natural color reproduction. An enhanced compass design and modified positioning of the lighting button makes it easier to illuminate, and the field of view has been expanded. Even with all of the upgrades, the legendary Steiner ruggedness remains.
Price: Starting at $429.99 » www.Steiner-Optics.com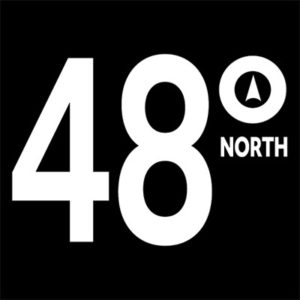 48° North Editors are committed to telling the best stories from the world of Pacific Northwest boating. We live and breathe this stuff, and share your passion for the boat life. Feel free to keep in touch with tips, stories, photos, and feedback at news@48north.com.