Help honor and celebrate the life of Center for Wooden Boats cofounder Colleen Wagner at 3 p.m. on September 26 on Lake Union.
Friends and family of The Center for Wooden Boat's (CWB) cofounder, Colleen Wagner are invited to join for a virtual and on-the-water celebration of her life. Wagner passed away on January 2, 2020 surrounded by her family. A sailpast that was scheduled earlier this spring was delayed due to Covid-19.
A sailpast memorial will take place on the water and virtually via livestream. The procession will leave CWB towards The Old Boathouse, where the Wagners founded CWB. All vessels in the area are encouraged to join and pay respects to the remaining Wagner family, who will be on the docks.
Sailpast Procession
Vessels joining on the water should be within the vicinity of South Lake Union by 2:45 on Sept. 26.
The procession order:
Virginia V (Lead Vessel)
Tordenskjold
Adventuress
Large motor vessels
Admirable (CWB Gillnetter)
Large sailboats
Small sailboats
Rowboats (will leave CWB by 2pm and wait in front of The Old Boathouse)
When arriving in front of The Old Boathouse, the Virginia V will lead with 8 whistles to signify the end of watch for Colleen. All are encouraged to join with their own bells and horns at that time or as you pass.
CWB waterfront operations can be reached on Channel 68.
Turning around: The Virginia V will continue beyond the Aurora Bridge and turn around in Salmon Bay. All are encouraged to turn around prior and where it is safest to do, keeping in mind there may be many small rowboats in the area. Rowboats should stay closest to the inside of The Old Boathouse, to allow space for boat traffic to turn around.
Virtual Livestream and Zoom Reception
Due to safety and health concerns around Covid-19, CWB will not be holding a reception on site after the sailpast. The public is invited to attend virtually at 3 p.m. through the livestream from their Facebook Page. A virtual reception will be held via Zoom from 3 p.m. – 6 p.m. with the Wagner family. This reception will be recorded for a memorial video. RSVPS are required to receive the Zoom link, which will be sent prior to the event.
In addition to cofounding CWB, Wagner also founded and served as Executive Director for the Discovery Modelers Education Center. Three of the group's most impressive models, the HMS Discovery, the Schooner Exact, and the SS Beaver, are on display at Foss Waterway Seaport in Tacoma. She managed the former Museum of Sea and Ships and served as events and education manager for Northwest Seaport. More familiarly, Wagner created the now ever popular toy boat building program that is used across the country.
Colleen received a number of awards for their contributions to the preservation of wooden boats and heritage building skills. In 2019, Colleen was honored with the Association of King County Historical Organizations' Board Legacy award for more than a half-century of leadership on heritage issues and preservation.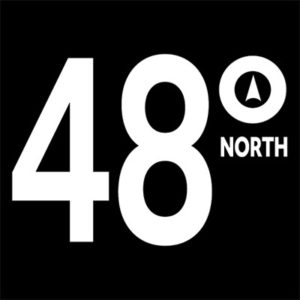 48° North Editors are committed to telling the best stories from the world of Pacific Northwest boating. We live and breathe this stuff, and share your passion for the boat life. Feel free to keep in touch with tips, stories, photos, and feedback at news@48north.com.