The 2021 Vancouver Virtual International Boat Show Runs February 24-27 and is FREE! Consumers can find everything they need in advance of boating season.
48° North's visit to the annual Vancouver International Boat show was an absolute blast last year, and we particularly appreciated the opportunity a variety of boats that weren't on display at Seattle's show. It goes without saying that a lot is different this year. However, the show goes on (virtually, of course), and is absolutely worth exploring. Virtual shows like this one are great reminders that tons of people are interested in buying, learning about, and making use of boats and the extraordinary waters of the Salish Sea.
Here's the press release from show organizers:
Vancouver, B.C. – The past year has proven to be an unprecedented period of time for British Columbians and populations around the globe, as the Covid-19 pandemic has continued to evolve. With restrictions remaining in place and travel being discouraged, now more than ever, interest in boating is surging. The upcoming Virtual Vancouver 

International Boat Show will provide an opportunity for consumers to set themselves up for the fast approaching boating season.

Due to continued health protocols that prevent public gatherings, the 2021 Vancouver International Boat Show is going virtual this year, and it will continue to live up to the event's rich history of providing consumers a wide range of options and displays featuring the newest and most innovative boats, product, services, accessories, and more. The show is tomorrow and runs from February 24 – 27, 2021. 

"Boating season is traditionally one of the most anticipated times of the year for many British Columbians, and we expect even greater interest this year as "Boating" provides an opportunity for a safe, recreational opportunity for families," explains Eric Nicholl, Show Manager, Vancouver International Boat Show. "2021 is shaping up to be a year in which we will see more people enter the boating market. And this year's Virtual Show is an excellent way for experienced and novice boaters to purchase the products, services and accessories they need in order to prepare for their outings on BC's incredible waters."

Widely considered to be the "unofficial start" of B.C.'s boating season, the Vancouver International Boat Show's virtual event will allow people from BC and well beyond our borders, to connect with product specialists and salespeople representing all of the major brands. Expect to find the year's best deals on every type of water activity, from paddleboards to luxury yachts. All products will be available in a simple, interactive format that makes shopping streamlined, easy and convenient.

Show guests will also be able to shop and compare a wide selection of products, services and accessories in one place, with options available for all budget and skill levels. 

2021 Virtual Vancouver Boat Show Highlights: 

Enhanced Shopping Experience: Industry manufacturers, dealers, and retailers will be presenting innovative ways to showcase their products including virtual boat tours, 360º showrooms, and video content for a better shopping experience. Consumers can also connect directly with participating dealers who will be available during virtual show hours for live chats, video and phone appointments, or by email. 

New Product Launches: Explore some of the latest 2021 boat models, accessories, technology, and lifestyle products that will be trending on the waters this summer. 

Used and Pre-Owned Boats: This year's show will feature a wide selection of top quality used and pre-owned boats. For those that are on a tighter budget, this is a great option to get out on the water.

VIBS TV: presented by Mercury Marine: A dedicated live platform featuring video content created for VIBS viewers. Watch real-time demos, guided boat tours, interviews with industry experts, speaker panels, Q&A sessions, and creative videos. New content will be streamed daily during the entire show. 

Virtual Seminars presented by Freedom Marine: An engaging and comprehensive line up of virtual seminars for boaters of all interests – enhanced with interactive participation to ask questions and share comments just as you would in-person. 

Community Chatroom: presented by Sherwood Marine & Safe Harbour Insurance: VIBS organizers have created a new Community Chatroom for virtual attendees to socially gather online. Users will be able to post questions, create discussions, and to connect with boaters on a variety of subjects in a friendly and welcoming space. 

Attending the show is FREE! Registration is made possible by Yamaha Canada and is open now for the 2021 Virtual Vancouver Boat Show, February 24-27. Sign-up at VancouverBoatShow.ca

Virtual Vancouver International Boat Show Hours: 

Wednesday – Friday 11am – 7pm 
Saturday 9am – 5pm

Western Canada's largest consumer boating event, the Vancouver International Boat Show is owned by the Boating BC Association and produced by Canadian Boat Shows.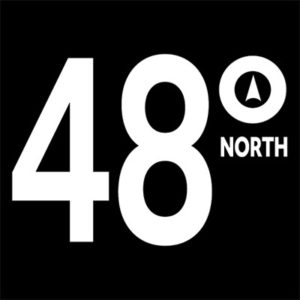 48° North Editors are committed to telling the best stories from the world of Pacific Northwest boating. We live and breathe this stuff, and share your passion for the boat life. Feel free to keep in touch with tips, stories, photos, and feedback at news@48north.com.