Today is the day to support one of the Pacific Northwest's most important community sailing programs!
Sailors around the Pacific Northwest are, no doubt, already familiar with the important work of Sail Sand Point (SSP) in Seattle. It is one of the nation's most robust and respected community sailing programs. Whether we realize it or not, all sailors in the Pacific Northwest benefit by its very existence — the growth of sailing depends on inclusive, accessible programs like Sail Sand Point to help kids and adults have their first experiences on the water, and simultaneously develop skills and a passion for sailing. The services SSP delivers and the breadth of its community are essentially unmatched … more classes and camps for more diverse populations of all ages, from racing to STEM, and everything in between.
Sail Sand Point needs our help.
Like so many businesses and non-profits, the Covid-19 pandemic has thrown a wrench in Sail Sand Point's ability to generate revenue through normal programming. This makes it a particularly important year to donate, if you are able and moved to do so.
Sail Sand Point's Annual Campaign is critical to providing outreach and scholarship programs, as described by their donation information page:
"All donations made to Sail Sand Point allow us to provide scholarships to any sailor, ensuring cost won't keep sailors ashore. Your donation allows historically under-served groups to join Sail Sand Point for a day on the lake with our Leeway program. Your donation supports the young athlete hoping to compete in the Junior Olympics and the disabled veteran who has taken to the water for the first time. With your support, we continue to instill self-confidence, leadership, and environmental stewardship in every single person who walks through our doors. Because of you, we are able to continue striving to provide everyone access to the slice of lake Sail Sand Point calls home!"

With the support of our community, in 2019 Sail Sand Point was able to:

Host 16,358 total participants
Award $49,492 in Scholarships
Host 36 organizations to bring 552 underserved participants to SSP
Provide over $360,000 in public benefit to the greater Seattle area
Today is the FINAL day of the campaign!
Those numbers are impressive by any measure, ones we should all want to see continue and grow in the future.
To be sure, there are innumerable worthy organizations that would appreciate financial contributions in these times. But for sailors, especially those around Seattle, this is a special program that deserves our support!
Donate today (YES TODAY, it's the final day of the campaign!) at sailsandpoint.org/donate/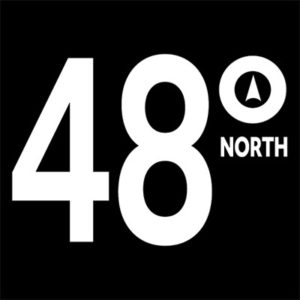 48° North Editors are committed to telling the best stories from the world of Pacific Northwest boating. We live and breathe this stuff, and share your passion for the boat life. Feel free to keep in touch with tips, stories, photos, and feedback at news@48north.com.