If you live, work, or play along Washington's saltwater shorelines, you can help chart a course for the new Maritime Washington National Heritage Area.
Officially designated by Congress in 2019 as a nationally significant cultural landscape, the Maritime Washington National Heritage Area (NHA) encompasses 3,000 miles of Washington State's saltwater shoreline, from Grays Harbor County to the Canadian border—including 18 federally recognized tribes, 13 counties, 32 incorporated cities, and 30 port districts, as well as innumerable harbors, inlets, peninsulas, island coasts, and parks. The non-regulatory heritage area recognizes our state's unique and diverse maritime culture, supporting our coastal communities in celebrating, maintaining, and sharing their water-based stories.
The Maritime Washington NHA is facilitated by the Washington Trust for Historic Preservation, a statewide nonprofit organization, with support from the National Park Service. This spring, the Washington Trust is working with coastal organizations and residents to launch this new heritage area. Members of the public are invited to help determine the future of our saltwater shorelines by joining in on planning efforts. Opportunities to get involved can be found at www.preservewa.org/ahoy and include:
Virtual public workshops. During a series of county-based virtual workshops, attendees will receive a short introduction to the Maritime Washington NHA and participate in a collaborative discussion about how the heritage area can support local priorities. All are invited to join in through polls, small group discussions, and other interactive activities! Each workshop will be held from 5:00-7:00 pm on Zoom and pre-registration is required. Dates include:
An interactive online map. Help map Washington's maritime heritage by identifying the places you value along our saltwater shorelines. Use the virtual Maritime Mapper to pin sites and resources, add photos, share stories, and more. The places you add will help develop the plan for the heritage area by identifying the maritime resources that are most important to our coastal communities.
A Maritime Washington Survey. Fill out this short survey to let us know what you value about Washington's maritime heritage, share your thoughts about the challenges and opportunities facing our coastal communities, and lay out your vision for how to best support maritime stories and resources in our state.
These collaborative planning efforts will culminate in a management plan for the Maritime Washington National Heritage Area, which will serve as a framework for how we'll work together to celebrate, maintain, and share our state's unique maritime places and heritage. To learn more, visit www.preservewa.org/mwnha.
---
About the Washington Trust:
The Washington Trust for Historic Preservation is a statewide, tax exempt 501(c)(3) nonprofit organization founded in 1976 to safeguard Washington's historic places through advocacy, education, collaboration, and stewardship.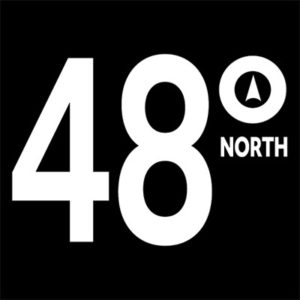 48° North Editors are committed to telling the best stories from the world of Pacific Northwest boating. We live and breathe this stuff, and share your passion for the boat life. Feel free to keep in touch with tips, stories, photos, and feedback at news@48north.com.