It was about 8:15 a.m. when I climbed off Yahtzee's stern onto the dock in Cartagena.
The sun had been up for a couple hours and the Caribbean heat was already blazing. As I slid into my flip-flops and shouldered my backpack, I did a mental pass around all the dock lines, the shore power cord, the decks, and cockpit — ship shape. She's looking good and I was happy. Turning to go, I blew a mental kiss and bid farewell until we return in November. Fortunately, she'll be in good hands while we're gone, and will be a changed boat when we get back.
We'd sailed into Colombia from Panama's San Blas Islands at the end of May and, now, in mid-August, we were accomplishing so many things on our list…and much more. Cartagena was our planned stopping point for a variety of reasons, and I feel like it has been a wise decision.
First off, our goal was to keep Yahtzee south of the "Northern Tropical Storm Zone" (aka Hurricane Zone) to satisfy our insurance requirements. Basically, if the boat is inside that zone and is damaged in a named storm, we're not covered. If we're outside the zone, we're good. Hurricane season runs from June 1st to the end of November, and typically the most active months are September, October and the first part of November — which is part of why we're choosing to be gone over that time.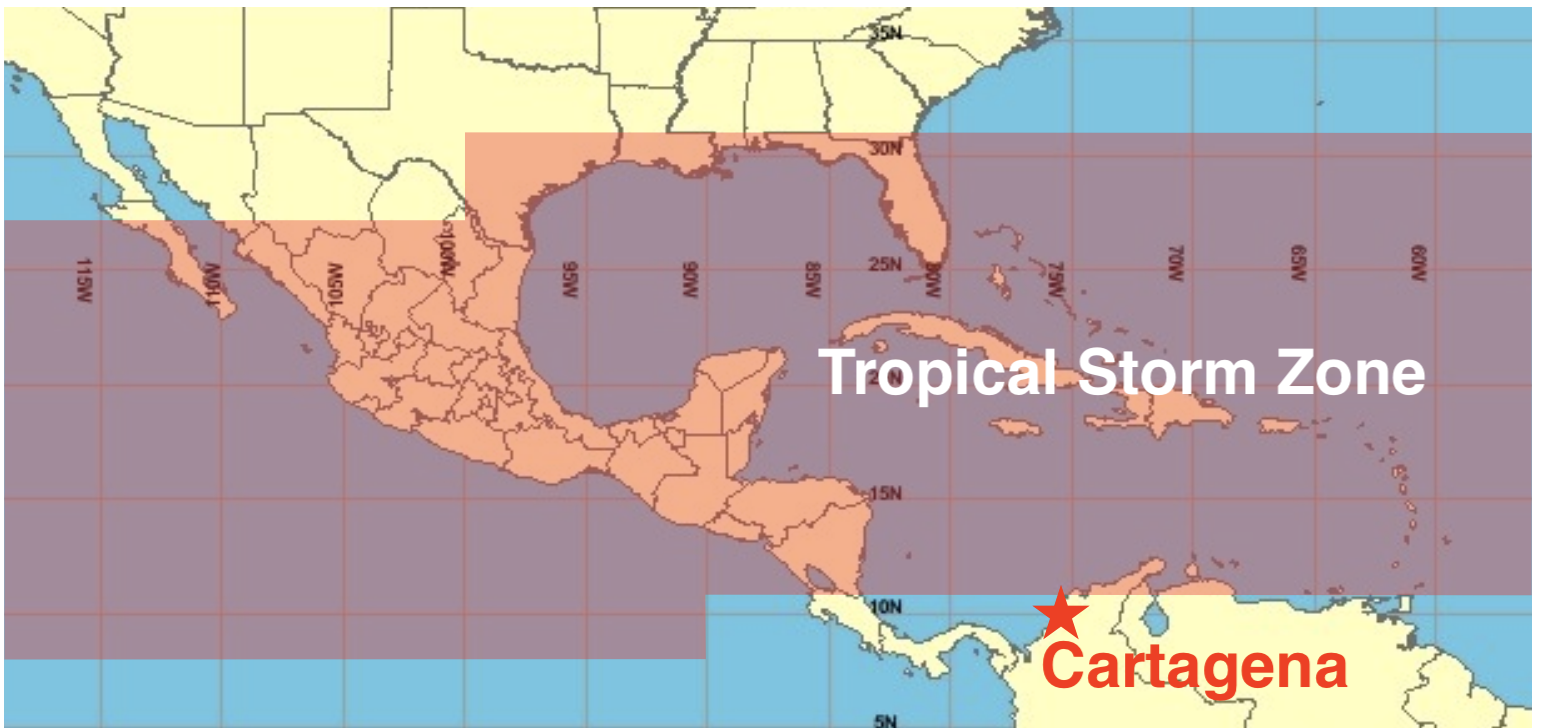 Secondly, our beloved home needed a serious spa treatment and we'd heard along the salty highway that Cartagena was a good place to do so. It had been three years and thousands of miles from Alaska since we'd done much more to Yahtzee than general maintenance, bottom paint, wax and polish, and a few other small projects, and now it was time for some bigger things to get done. Our list was long, but not daunting — we just needed to find the right people for the jobs. Fortunately, we have, and our project list evolved as we received quotes and were able to utilize their particular skill sets. Already completed or in the works are: New Bimini and side curtains, and new shade canvas for the dodger; new cooling element for the fridge and compressor rebuild; new salon (living room) cushions; refresh varnish throughout the interior and paint headliner (ceiling); refurbish cockpit teak; fix various gel-coat dings; and much more…
Third, with all of this work being done on Yahtzee, it wasn't feasible for us to live aboard. Also, our family really wanted to experience Colombia and explore inland. For the month of June, we rented a condo in Cartagena so we could be close to the boat and get projects rolling with various contractors. We chose a quiet neighborhood near the beach and a beautiful park, which was only a 10 to 15 minute cab ride to the marina. It was a perfect place to get settled in a new country.
From Cartagena we flew to Medellín and rented an apartment for six weeks. Medellín is nestled in the lush Aburrá Valley of the Andes Mountains and is known as the "City of Eternal Spring." Sitting at about five to six thousand feet depending where you are in the city, the temperatures are moderate with cool nights and pleasant daytime highs in the 70s — a far cry from the heat of the coast. We found Medellín to be a welcoming, friendly and vibrant city with lots of parks and an easy-to-navigate public transit system. Overall, we loved it and will be back!
Work was progressing while we were away, so we flew back to Cartagena for the first part of August to check on Yahtzee and to get another round of projects lined up. We were thrilled with what had been done and with the quality of work, and were eager to get the guys started on the next phase. When I stepped off the boat that morning, I was excited to see what she'll look like when we return in November.
Off again, we flew to Bogotá for another stint of adventures in Colombia and so far have enjoyed this high altitude city. At 8,600 feet, Bogotá is the fourth highest capital city in the world and if we thought Medellín was a cool change in temps, it's even more so here. Also like Medellín, Bogotá has an eclectic mix of neighborhoods, with great food, and a host of attractions like museums and parks. More than anything, though, we've simply enjoyed the routines of living in a city, which is quite different than our typical lives aboard Yahtzee sailing from one place to the next. To us, life is about balance, and this part of our adventure has certainly provided that.
Soon, we'll fly back to the U.S. to spend time with family and we're thrilled for that, too. We haven't been back in 10 months and the reunions are sure to be festive, fun and relaxing. Then, when November comes and hurricane season wanes, we'll return to Yahtzee and will set sail once again. Where? Why, wherever the wind blows, of course.
CARTAGENA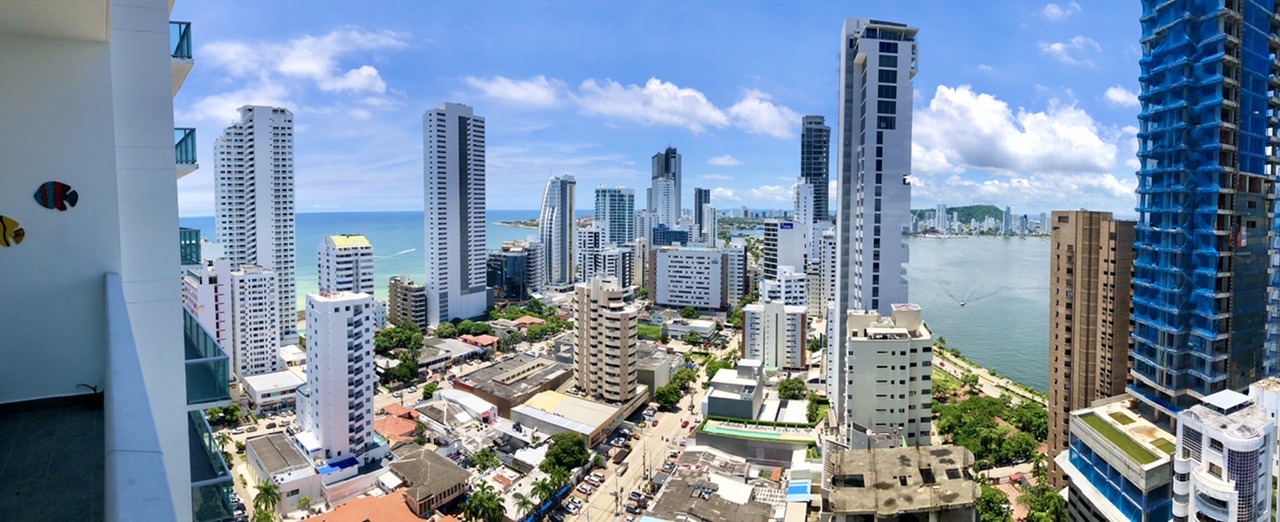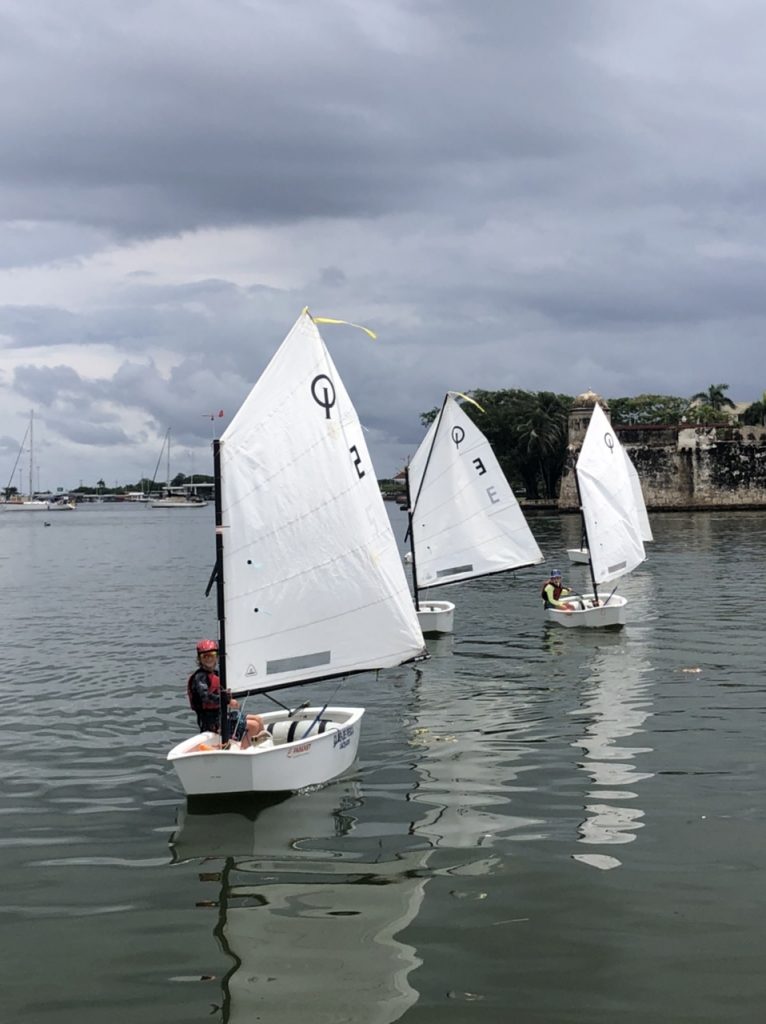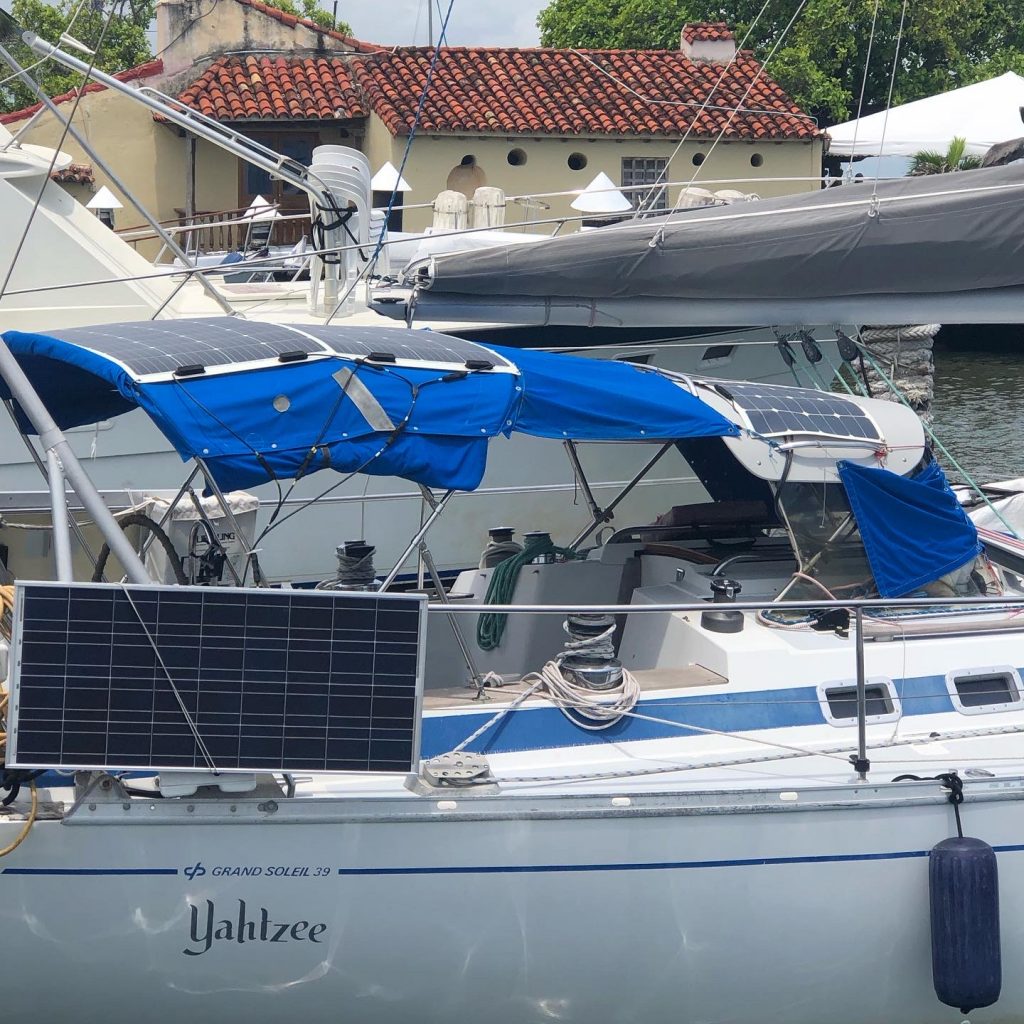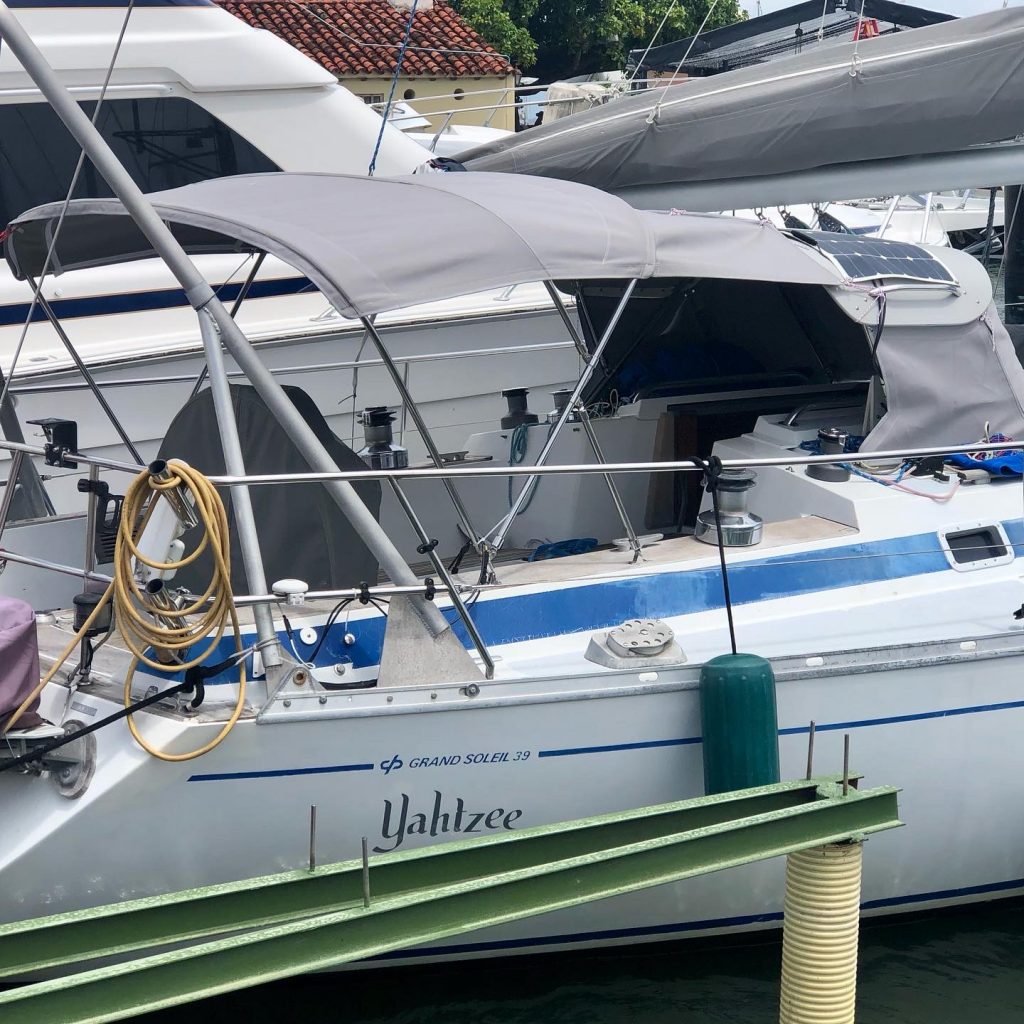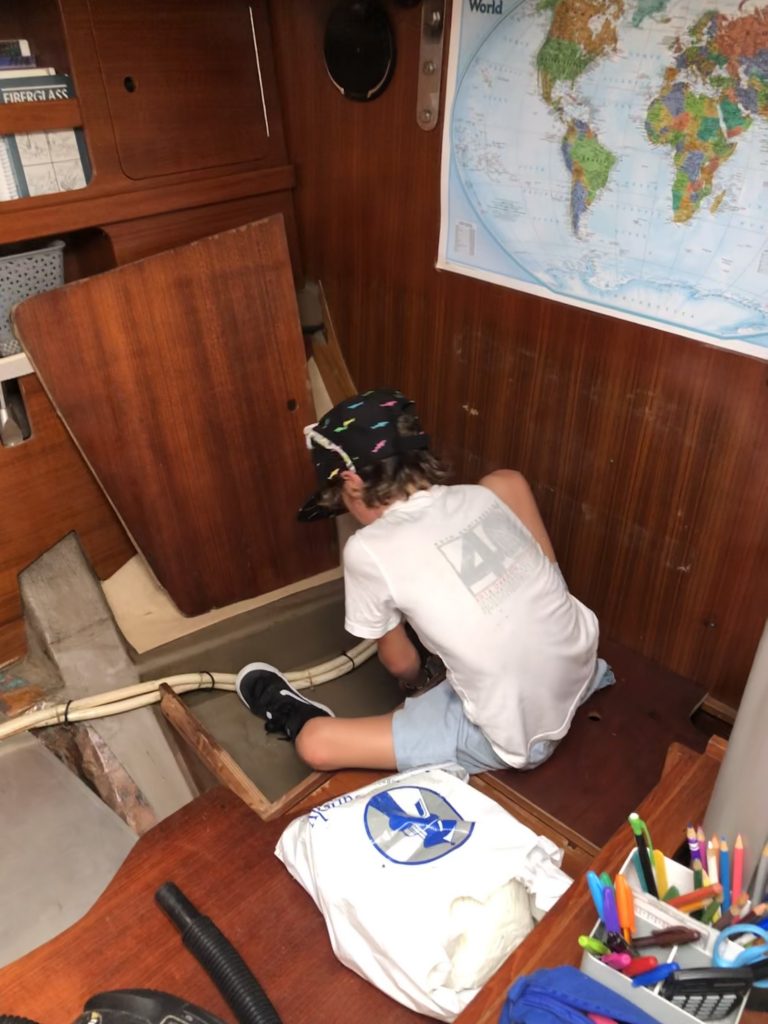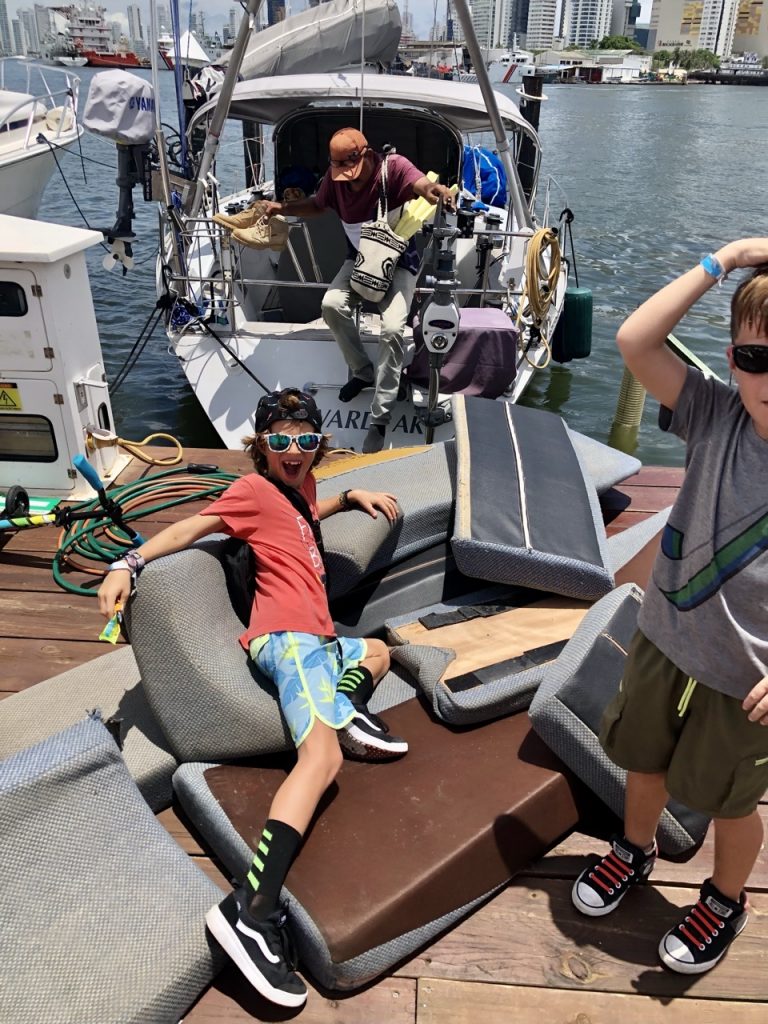 Andy Cross is the editor of 48° North. After years cruising the Pacific Northwest and Alaska with his family aboard their Grand Soleil 39, Yahtzee, they sailed south and are currently in the Caribbean Sea. You can follow their adventures at SailingYahtzee.com.