The 2021 Seattle Boat Show Connected is almost here, get organized for the big dance!
"Start Online. End up on the water." The tagline for the new approach to this well loved event pretty well sums it up. The Seattle Boat Show is going digital this year, and it's still THE place to go to shop for the boat of one's dreams, compare boats all in one place, take advantage of exclusive boat show deals, attend seminars, network with other boaters, enter to win contests and prizes, and plan how, when and where to get on the water in 2021.
The show will take place Thursday, January 28 through Sunday, January 31, 2021. There will be four levels of ticketing, starting at only $5 (Mate) and going up to $89 (Admiral) — each price allowing different levels of access to content, as well as value adds like a Boat US membership, a Waggoner Cruising Guide, and a subscription to SEA Magazine.
Attendees can view hundreds and hundreds of boats and accessories from the comfort of their couches and connect with the 160+ exhibitors via live text chat or by scheduling Zoom, FaceTime, phone, or in-person meetings for boat and product tours and to discuss special show pricing.
Here are 5 tips to get the most out of the virtual show:
In a good way, the 2021 Seattle Boat Show Connected is going to be like no boat show you've ever attended. Just like the in-person show, there are numerous moving parts that you need to keep track of. Familiarize yourself with the show site, seminar schedule, and exhibitor list in advance. One suggestion? Make a digital list of seminars you want to watch, boats that strike your fancy, and products that you're in search of to make your boat or life on the water more enjoyable. Use this punchlist to guide you through the show, and make notes about what you learn in your digital document along the way. Keep adding to the list as the show and all it's programs set sail! 

Every tier of boat show admission is per household and allows you to access the Virtual Show Floor and free seminars. So gather your family, get some drinks and food ready, and binge on everything from seminars to tours of your favorite boats and products. With so much streamable content, it'll be like a movie marathon, but better and boat-ier. Give it that event feel, even at home! 

Conduct Zoom meetings with accessory exhibitors by logging into Seattle Boat Show Connected from aboard your boat. Want to know where a new watermaker or windvane might best be installed? Get on a video call with the expert while you can show them your boat and they can give you tangible advice. 

The show will include a wide variety of interactive activities for you to get involved in, play games, win prizes, and more. Don't miss the "Activities" tab on the site in January leading up to the show as they unveil what activities will be happening and how you can participate.

Keep in mind, you're not just getting the virtual show. Many of the Seattle Boat Show Connected exhibitors will be offering in-person events for small, safe gatherings at their marinas, showrooms, or places of business. Your ticket to the online event includes an exclusive invitation to all of these in-person activities as well. Follow the show's event calendar for updates, and please connect directly with exhibitors before you visit.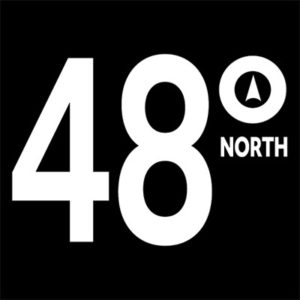 48° North Editors are committed to telling the best stories from the world of Pacific Northwest boating. We live and breathe this stuff, and share your passion for the boat life. Feel free to keep in touch with tips, stories, photos, and feedback at news@48north.com.