Accomplished cruising, author and two-time circumnavigator Lin Pardey is giving workshops at the Wooden Boat Festival in Port Townsend on Sept. 8 and 9.
Needing almost no introduction, Pardey, along with her late husband Larry, circumnavigated, east about, via the Panama and Suez Canals
with many detours and going as far north as the Arctic circle of Finland aboard Seraffyn, a 24-foot 4-inch Hess cutter. On Taleisin, their 29-foot Hess cutter, they circumnavigated west about, venturing as far north as the top of Norway, and as far south as Diego Ramirez Island in Drakes Passage to the south of Cape Horn. Together, Lin and Larry wrote 10 books and created five video programs. Lin authored two additional books.
The first of her two workshops is titled: Writing, Blogging, Vlogging and YouTube – Can it Add to Your Cruising Life? 4 hour workshop; Thursday, September 8, 2022, 9:30 AM–2:30 PM, $99 per person, or $150 per couple.
In this rare opportunity to learn directly from Lin, she will share tips and ideas on what nautical readers and viewers want to know. You'll learn ways to ensure your photos, diagrams and video footage add information to your stories and attract attention. For those interested in selling articles to print and online magazines, she'll show you how to get noticed by editors, ways to present work that sells and ideas for expanding your markets.
Book creation and publishing will be covered, including the realities of self-publishing vs traditional publishing. The nuts and bolts of blogging, podcasting and producing your own YouTube channel will be covered with up-to-date information provided by guest speakers via video.
Included is a discussion of the time investment, financial return, and pleasures you can expect along with the pitfalls and the practicalities of adding writing, blogging, photography and video to your cruising life.
A special extra is also offered with this workshop. Each attendee can arrange for a 30-minute personal one-on-one discussion of their potential projects with Lin, either during the course of the festival or later by phone. More info and tickets available here.
Lin's second workshop is titled: Transitioning to an Offshore State of Mind: a 3 hour workshop; Friday, September 9, 2022, 9:30 AM–12:30 PM, $60 per person, or $100 per couple
You have the dream, you have the boat, you've explored your home waters, maybe you've even cruised beyond Desolation Sound or down the Pacific coast. Now, how do you prepare yourself for stepping beyond coastal cruising? How do you know you are actually ready to go offshore? Lin will discuss vital topics to help you feel confident crossing oceans. Storm tactics and preparing for storms will be covered, along with the attitudes, preparation, and gear you'll need to ensure failures don't derail your plans. Discussions of often-overlooked aspects of offshore voyaging, like ensuring you and your crew can get enough sleep, will provide plenty of food for thought. This workshop will encourage you to make that leap so you can experience the adventure of crossing oceans.
The seminar is divided into three sections:
Ensuring you are ready to transition from coastal cruising to crossing oceans.
Making your boat unstoppable.
Preparing for and handling storms at sea.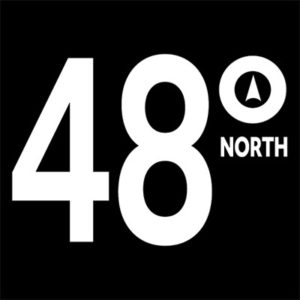 48° North Editors are committed to telling the best stories from the world of Pacific Northwest boating. We live and breathe this stuff, and share your passion for the boat life. Feel free to keep in touch with tips, stories, photos, and feedback at news@48north.com.