Congratulations to legendary Pacific Northwest yacht designer Robert "Bob" Perry and all the other sailors inducted into the Sailing Hall of Fame's Class of 2023!
The National Sailing Hall of Fame (NSHOF) recently announced the induction of its 13th class, comprising of 10 sailors. Along with Perry, the Class of 2023 includes: Elwood Widmer "Skip" Etchells, Peter Holmberg, Sally Honey, John Kolius, William "Bill" Lapworth, John Knox Marshall, Charles "Charley" Morgan, and Richard "Dick" Stearns, III. The 2023 Lifetime Achievement Award was presented to Tim Hogan.
The Class of 2023 was formally celebrated November 3-4, 2023, during an Induction Ceremony and Dinner in Newport Beach, California. The Induction Weekend has become notable as a reunion of sailing's Who's Who as previous inductees join the celebrations to welcome their peers into the Hall of Fame.
As they took the podium to accept their honors, each of the inductees expressed their gratitude, thanked those who inspired and supported them throughout their careers, recognized the achievements of those who came before them and illustrated what it means to be part of the great sport of sailing.
"The National Sailing Hall of Fame recognizes excellence in competition, innovative creativity and contributions to the sport, as well as a lifetime of achievement and service," said Board of Directors co-president Gary Jobson. "We want to congratulate all of the inductees this year, each representing the dedication, determination and teamwork that our sport embodies. The stories of each of these distinguished individuals serve to inspire current and future generations of sailors. It is with great honor that we recognize them for all of their achievements."
"Thank you to the Hall of Fame committee and my sponsor Robbie Haines for this great honor to me and my family; Mary Ann and our kids are here today enjoying the ceremony," said Tim Hogan. "It's wonderful that this ceremony is in Newport Harbor where I started sailing 65 years ago. This certainly has been a lifetime for the Hogan family. I'm now looking forward to getting all our 8 grandkids sailing."
"Thanks so much to the Hall of Fame for honoring Skip Etchells today," said Tim Etchells, speaking on behalf of his father. "I'm sorry Mom and Dad are no longer with us. Both would be delighted with today's gathering and this honor. Dad would be humbled to be included in the Class of 2023. What an incredibly accomplished group of sailors, designers, boat builders and sailmakers! My Mom, Mary Etchells, would simply be over the moon. Thanks again for selecting Dad and for this wonderful weekend."
"That a kid from a small island, who didn't go to high school, could be standing here now, is all because of how special our sport of sailing is," said Peter Holmberg. "I'm so grateful to have found this path in life, that is the sport of sailing. It has given me the most beautiful life a person could dream of. Thank you to the Hall of Fame Selection Committee that felt I was deserving of this honor. I am forever touched."
"I am honored and deeply humbled to be included in the National Sailing Hall of Fame alongside so many of the greats of American sailing," said John Knox Marshall. "Sailing is a lifetime sport, a sport for men and for women, for young tigers and grey beards, and for those with widely varying talents. Particularly, it is a sport that rewards teamwork. I thank all the great people who have helped me be part of sailing: my mentors, ship mates and my competitors. And especially my family who have always supported me, as much in defeat as in victory. Finally let me extend a heartfelt thank you to the National Sailing Hall of Fame for this great honor."
The members of the Class of 2023 join 114 current National Sailing Hall of Famers. All are featured in the Legends of Sailing exhibition at The Sailing Museum in Newport, R.I. in the former site of the international press corps during the America's Cup 12 Metre era. The interactive experience shares their photos, career highlights and quotes from the legends themselves. 2023 marks the thirteenth year of annual induction to the National Sailing Hall of Fame. For more on the inductees, please visit: nshof.org/hall-of-fame.
The inductees were nominated by sailors from across the United States. Nominations were reviewed by a Selection Committee comprised of representatives from the NSHOF Board, previous inductees, the sailing media, the sailing industry, community sailing, a maritime museum, the cruising community and US Sailing. Nominations are accepted year-round at nshof.org/nominations. The deadline for Class of 2024 nominees is January 31.
Nominees must be American citizens, 55 years of age or older, who have made a sustained and significant impact on the growth and development of the sport in the United States at a national or international level in the following categories:
Sailing – Recognizing achievements made on the water as a sailboat racer, cruiser or offshore sailor.
Technical – Recognizing those who have significantly contributed to the technical aspects of sailing. Examples include designers, boat builders, sailmakers, etc.
Contributor – Recognizing those who have made other significant contributions to the American sailing experience. Examples include teachers, coaches, administrators, media (including authored works, TV, film, etc.), artists, musicians, promoters and organizers.
Nominees for the Lifetime Achievement Award must be American citizens, 55 years of age or older, who have achieved success in sailing and outside of sailing and have given back to the sport in some significant manner. Lifetime Achievement Award recipients are selected by the NSHOF Board of Directors.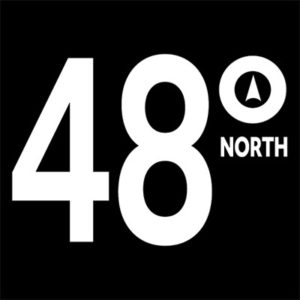 48° North Editors are committed to telling the best stories from the world of Pacific Northwest boating. We live and breathe this stuff, and share your passion for the boat life. Feel free to keep in touch with tips, stories, photos, and feedback at news@48north.com.