The Port Angeles non-profit sailing organization aims for growth and expanded access with the hire of Eric Lesch as Junior Program Director.
Editor's Note: Another sign of the already flourishing activities and even brighter prospects of youth sailing in the Pacific Northwest, the Community Boating Program in Port Angeles is pairing its desire to increase access to sailing on the Olympic Peninsula with the skills, experience, and enthusiasm of its new hired Junior Program Director, who started his involvement with the organization as a volunteer. That's dang cool! Here's their press release about the news:
The Community Boating Program (CBP) in Port Angeles is pleased to announce the appointment of Eric Lesch as the new Junior Program Director. In this role, Eric will oversee the Junior Sailing Program and will play a key role in expanding the youth sailing program to younger age groups. His immediate focus will be on launching six additional camp programs starting as young as age 6, including Opti Sailing and new offerings like Teen Keelboat and Ocean Explorer Camp. Eric's appointment marks an important milestone in the growth and development of the CBP's mission to provide access to boating opportunities to youth and adults on the Olympic Peninsula.
Randy Volker, Board Director of the Community Boating Program, expressed his excitement about Eric's appointment, saying, "It has been a long and exciting journey to get our programs to the place where we can hire a junior sailing director. Eric provides the perfect balance of experience, knowledge, and enthusiasm needed to lead our programs."
Eric Lesch brings a wealth of experience and dedication to his new role. With a lifelong passion for sailing, Eric's journey began on the Hudson River in New York, where he had his first sailing experiences on keelboats as a child. It was during his college years that he began racing in dinghies, and his love for sailing truly flourished. Eric's commitment to youth sailing is unwavering, and he is determined to build the best youth sailing programs possible. "I am excited to be stepping into the role of Junior Sailing Director with the Community Boating Program," Eric shared. "Youth sailing is the heart and soul of a thriving sailing community. I'm committed to building up our team, taking bold steps, and following through with hard work. This is exactly where I want to be."
Eric's journey with the CBP started in 2020 when he volunteered as a coach for the High School Sailing Team. Since then, he has made significant contributions to the organization, including obtaining his USCG captain's license and US Sailing Small Boat Instructor certification. Eric's dedication and involvement led to his appointment as a board member in 2022. Through his tireless efforts, Eric facilitated the acquisition of a fleet of Optimist sailboats and spearheaded the expansion of the CBP's summer camp programs.
Reflecting on his journey, Eric said, "The Community Boating Program is such an amazing group of passionate and dedicated people, and I'm so grateful for their decision to hire me as the first Junior Sailing Director. Under Eric's leadership, the Community Boating Program aims to create a community where every child has the opportunity to experience the joy and challenge of sailing. The expansion of the youth sailing program and the launch of additional camp programs are significant steps towards achieving this vision.
For more information about the Community Boating Program and its initiatives, please visit: https://www.communityboatingprogram.org/ or contact Erika Hansen-Dahlin at (360) 457-4132
About Community Boating Program: The Community Boating Program is a non-profit organization dedicated to providing access to boating opportunities to youth and adults on the
Olympic Peninsula. With a mission to foster a love for sailing and the water, the CBP offers a range of programs, including youth sailing, adult sailing, and educational opportunities. Through
their inclusive and supportive environment, the CBP aims to build a thriving sailing community where everyone can experience the joy of being on the water.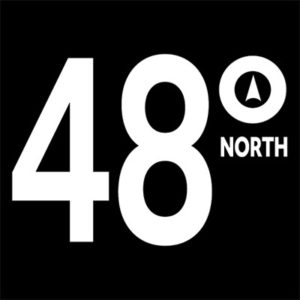 48° North Editors are committed to telling the best stories from the world of Pacific Northwest boating. We live and breathe this stuff, and share your passion for the boat life. Feel free to keep in touch with tips, stories, photos, and feedback at news@48north.com.