The first in-person Seattle Boat Show in two years is underway. Maybe you've already attended; but if you can't make it this year, you can still enjoy the seminars from the comfort of your home for up to three months after the show!
The Seattle Boat Show set sail last Friday at the Lumen Field Event Center and Port of Seattle's Bell Harbor Marina. An important element for those who may not be attending in person in 2022 (and showgoers as well, obviously) is the new seminar format. The show boasts its always-excellent lineup of the region's foremost boating, fishing, and crabbing experts conducting free in-person seminars. This year, however, all seminars are being recorded and will be available later, on demand, in the show's online seminar library.
A $99 dollar seminar package ticket includes multi-day admission to the show (a $36 value) and a boatload of goodies, including a copy of the Waggoner Guide. So whether you can't attend as many days and seminars in person as you'd like, or you can't attend at all — this year's great seminars are available from the comfort of home for three months post-show. Boat Show U is virtual this year and all webinars are available live during the show and on demand after the show, and are included in the seminar ticket price. This is an incredible value-add to the ticket, as Boat Show U classes were previously $55 each.
There are more than 70 boating and fishing seminars covering anchoring techniques, sail trim, no impact docking, diesel engine essentials, troubleshooting marine electrical systems, tides and currents, squidding, crabbing, shrimping, halibut and salmon fishing, and more.
NEW SPEAKERS AND TOPICS FOR 2022 INCLUDE (Note, some have already taken place, but you can view them in the library!):
Jamie Peth, Anglers Unlimited: Fishing in the San Juans
Aaron Martzke, Rose Point Navigation: Understanding your onboard electronics suite
Matthew Cullen & Samantha Borth, National Weather Service: PNW Weather hazards and NWS marine forecast
Dan Kaseler, Raptor Deck: Patterning and installing foam decking
Joe Grez, PropEle Electric Boat Motors: Long distance solar power boating and performance
Alex Bolton, Sustainable Energy Systems: The first 100% solar electric cruise to Alaska
Boat Show U this year consists of 19 advanced 2-hour webinars from some of the smartest boating minds in the business. These in-depth webinars cover a complete range of cruising topics such as maintenance, weather forecasting, navigation, cruising the Inside Passage, and more. New for 2022 is a class for new boaters, introducing them to the basics of anchoring, navigation, boat maintenance and more.
Check out the full seminar schedule, and the Boat Show U schedule.
Title background image by Garrett Gibbons courtesy of Seattle Boat Show.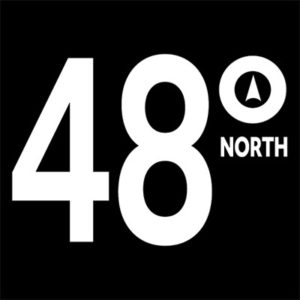 48° North Editors are committed to telling the best stories from the world of Pacific Northwest boating. We live and breathe this stuff, and share your passion for the boat life. Feel free to keep in touch with tips, stories, photos, and feedback at news@48north.com.