A new spring in-the-water boat show will take place at South Lake Union next month.
Pacific Northwest boaters are no doubt familiar with the long-running Lake Union Boats Afloat Show that takes place in mid-September. The September show is on the books too, but the show producers (Northwest Yacht Brokers Association, or NYBA) are now bringing you a new spring show of a similar make-up in the same location, taking place April 28 – May 1, 2022.
As many boat-folk around the region know, this Spring Boats Afloat Show is a new endeavor after NYBA and the Northwest Marine Trade Association (producers of February's Seattle Boat Show) decided not to renew their partnership agreement for NYBA's participation in the Seattle Boat Show this year. Ultimately, the decision gives consumers and the industry another opportunity to buy, sell, learn about, and celebrate boats and the boating lifestyle — something that we all can appreciate and enjoy.
Now that we have sprung forward and the sailing and boating season is getting underway, surely we're not the only ones with a bit of boat fever. If you've got the same affliction, next month's Spring Boats Afloat Show could cure what ails you.

Here's NYBA's press release about their new show:
The Northwest Yacht Brokers Association (NYBA), under new leadership, is launching a new spring in-water show at Lake Union Piers (formerly Chandler's Cove) in South Lake Union. The new 4-day spring Boats Afloat Show, April 28 – May 1, will follow the same format as the ever-popular fall show, (to be held September 15-18 this year) with a VIP preview night the day before opening. Northwest boaters will now have the unprecedented opportunity to shop for boats in the springtime as well as the fall and get ready for a summer of cruising.

"When finished next year, Lake Union Piers will be a vibrant one-of-a-kind lakefront destination honoring Seattle's rich maritime history, and we are thrilled to be at the heart of it with our not-be-missed signature boating events," said Schelleen Rathkopf, director of operations, NYBA.

Since 2004, NYBA presented the Boats Afloat Show on Lake Union in conjunction with the 9-day Seattle Boat Show that takes place in February each year. However, beginning in April 2022, NYBA will produce two of its own luxury yacht boat shows on Lake Union that will feature yachts on the water, as well as a shoreside component to showcase marine accessories and services.

The recently renamed Lake Union Piers, an approximately 5-acre site in Seattle's South Lake Union, is currently being redeveloped and revitalized by Vulcan Real Estate. Construction will not disrupt the Spring and Fall Boats Afloat Shows.

While the Lake Union Piers dining options are under construction, food and bar service for the Boats Afloat Show will also be 'afloat' and provided by Lakeside Restaurant and Waterways Cruises. Their 90-foot Olympic Star vessel will anchor dockside, offering grab-and-go meals and tasty snack options for visitors to the show and a place to rest and reflect on the boat of their dreams.

Show hours: 11 a.m. – 7 p.m. (weekdays) and 10 a.m. – 7 p.m. (Saturday and Sunday).

For more information and to sign up for show updates visit: https://www.boatsafloatshow.com

Boats Afloat is sponsored by Yachting Magazine, Lake Union Piers, Ketel One Vodka, Talisker Whiskey, Seedlip and Greenlake Jewelry Works.

About NYBA

The Northwest Yacht Brokers Association (NYBA) is a nonprofit marine trade group consisting of hundreds of marine brokers, dealers, and industry related professionals in the Pacific Northwest.

Formed in 1988, it is the second oldest marine trade association in the region. Members receive boat show marketing opportunities, representation with governmental agencies, code of ethics and mediation, association networking opportunities, and access to the popular NYBA Certified Professional Yacht Broker (CPYB) program.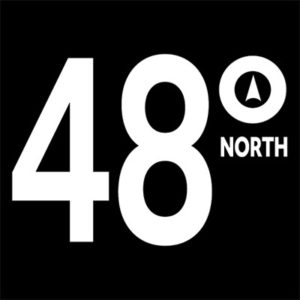 48° North Editors are committed to telling the best stories from the world of Pacific Northwest boating. We live and breathe this stuff, and share your passion for the boat life. Feel free to keep in touch with tips, stories, photos, and feedback at news@48north.com.