South Lake Union is poised to once again host the Fall Boats Afloat Show featuring more than 120 sailboats and powerboats.
The Fall Boats Afloat Show arrives at Seattle's South Lake Union September 14-17, spotlighting a world-class fleet of more than 120 power and sailing yachts and high performance craft, quality shoreside exhibitors and a full line-up of activities. It is the largest floating boat show in the Pacific Northwest and is presented by the Northwest Yacht Brokers Association (NYBA).
A boating tradition since 1978, the show is a "go-to" opportunity to view spectacular luxury craft from the U.S. and Canada and learn about the latest boating lifestyle and technology trends. Spotlighting luxury and performance "dream boats" in a variety of sizes, the region's top brokers and dealers will be on hand to share information about the vessels they are representing.
The festivities include a variety of on-site tasty dining options, plenty of beverage choices and live music performances by top local talent each day.
For "newbie" sailors the Seattle Sailing Club will offer "Intro to Sailing" courses  each day of the show. Advance registration directly through the Seattle Sailing Club is required and includes admission to the show.  The club will also provide free sailboat rides at the North Dock each day of the show.
Making its debut as the show's non-profit partner, Salmon for Soldiers (salmonforsoldiers.com) provides free fishing activities for veterans and active-duty military personnel with a mission to reduce stress and create new relationships through boating and fishing. The Puget Sound-based organization will provide information and resources each day and showgoers will have an opportunity show their support by purchasing raffle tickets for a variety of prizes, with all proceeds from sales benefiting Salmon for Soldiers.
Opening day (Thursday, September 14) celebrates "Women's Day" at the show and all women receive 50% off adult general admission tickets (valid that day only). Tickets are available online or in person (if purchased online, a specific Thursday-only ticket must be purchased).
"We're always looking for fun ways to promote women in boating.  Whether it's a family boating adventure or a gathering of friends, women are increasingly a driving force in today's boating scene," said Karli Houlé, director of operations for the show.
Hours for the four-day event are Thursday and Friday (September 14-15), 11 a.m. to 6 p.m.; Saturday (September 16), 10 a.m. to 6 p.m.; Sunday (September 17), 10 a.m. to 5 p.m. 
Admission is $22 for adults 18 and over, $5 for teens ages 13-17, and free for children 12 and under. Tickets may also be purchased through the show's website, including discounted adult tickets ($20) and a multi-day "All Access Pass" for $35, available exclusively online at boatsafloatshow.com.
For more information visit  www.boatsafloatshow.com.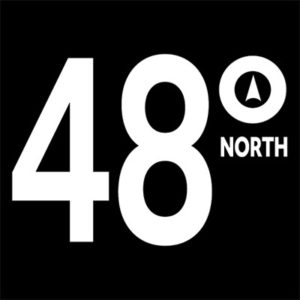 48° North Editors are committed to telling the best stories from the world of Pacific Northwest boating. We live and breathe this stuff, and share your passion for the boat life. Feel free to keep in touch with tips, stories, photos, and feedback at news@48north.com.