Keep your diesel clean, check out a new chart plotter from Simrad, and know your boat's speed with an updated SpeedPuck in the latest Products News.
» Velocitek SpeedPuck

Velocitek's updated SpeedPuck is a simple GPS speedometer created for sailing, but can be used in any situation where you want to easily see your speed. The newest version of the puck includes a high-contrast LCD screen for enhanced brightness and readability, and extended battery life that is USB rechargeable. If your boat is under 40-feet, you'll be able to mount the SpeedPuck on your mast and read it easily from anywhere in the cockpit, even if you don't have perfect vision. The SpeedPuck is a completely self-contained unit that can be installed in seconds without tools. Instead of using a paddle wheel, the SpeedPuck calculates your speed by measuring the Doppler shift in GPS signals to provide you with an updated reading four times a second. The SpeedPuck never needs to be calibrated and maintains uniform accuracy at all speeds. If you wander into adverse current or your crew starts slacking, the SpeedPuck will tell you!
Price: $499.99 » www.velocitek.com
» SIMRAD NSX 9 Multifunction Display

Clear views of chart detail, structure, and bottom contours are a must with any multifunction display (MFD) to keep you piloting and navigating safely. SIMRAD's new touch screen NSX MFDs feature a vibrant SolarMAX™ high-definition display that is viewable from any angle, in direct sunlight, and through polarized lenses. Chart details are viewed in a new way with next-generation C-MAP® DISCOVER X™ marine-optimized charts that have a fresh, intuitive chart presentation and include daily updates. The NSX can be easily integrated to include Simrad® Sonar, Autopilot, Radar, and more. And the Simrad Companion App acts like an extension of your NSX with the same chart experiences and all your chart data at your fingertips, on or off the water. The app lets you plan trips, review tracks and plot waypoints, and then sync them directly to your NSX.
Price: $1,699.99 » www.simrad-yachting.com
» Desl-Shok Fuel Additive

As we learned from 48° North "Diesel Deep Dive" columnist Meredith Anderson in the April 2022 issue, clean diesel fuel is imperative to the smooth operation of our engines. But, ultra-low-sulfur diesel, while cleaner burning than previous fuels, offers less lubricity and can increase the likelihood of water contamination up to 10%. Desl-Shok™, from USA Fuel Service, is designed to remove water, eliminate condensation, and dissolve sludge in your boat's fuel tank. The broad-spectrum formula cleans injectors, carburetors, and fuel lines to promote a cleaner burn that, in turn, reduces carbon build-up in the motor and exhaust. It also decreases smoke and engine noise; and is an easy way to increase fuel economy, extend component service life, and reduce hard starting and engine downtime. Regular use of Desl-Shok stabilizes and boosts cetane levels and acts as a lubricant throughout the fuel system. The formula contains no acids or alcohol, so it won't harm gaskets, hoses, seals, and other components.
Price: $18.85 » www.usafuelservice.com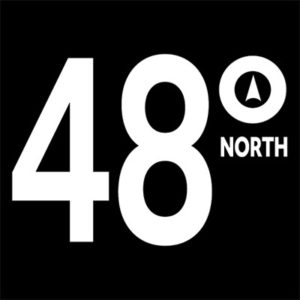 48° North Editors are committed to telling the best stories from the world of Pacific Northwest boating. We live and breathe this stuff, and share your passion for the boat life. Feel free to keep in touch with tips, stories, photos, and feedback at news@48north.com.