All the effort and deliberation that has gone into the Northwest Maritime Center's (NWMC) plans for the future of Point Hudson seems to have evaporated, as they withdrew their proposal to become stewards of the property's buildings and marina on Monday.
The NWMC's initial plan (which we reported on in July) was essentially to negotiate a 50-year lease with the Port of Port Townsend that would supply the port with $3.5 million upfront, $350,000 in annual lease payments and then $1 million in capital improvements.
"Under the terms of the agreement, there was a precondition tied to our proposal: The port would have had to commit to replacing the south jetty," said Executive Director Jake Beattie on Monday.
Unfortunately, that condition seems to be unrealistic for the port to accomplish and, as such, the 18-member NWMC board of directors unanimously voted to withdraw the proposal on Saturday.

NWMC executive director Jake Beattie announced the proposal on Monday, here's his email on the decision:
As supporters of the Maritime Center, you need to be among first to know. It was a difficult decision, but last Saturday the NWMC board determined that due to continued non-action by the Port, we are withdrawing our proposal to manage Point Hudson. Such a complicated undertaking requires two willing and committed partners for success. Given the Port's current challenges, they don't appear to have the bandwidth to engage with us at a meaningful level, nor a full understanding of their own best strategy for the Point.
Given the growth of our programs and a coming summer season that has more programs than ever before, the best use of our time right now is to return our focus to the other parts of our mission: school programs, summer camps, sailing lessons, Race to Alaska, the new race from Tacoma, Classic Mariners Regatta, and the Wooden Boat Festival, to name a few. We're bursting at the seams, and we will be able execute better if we can focus our energies here rather than on continued attempts to pull the Port of Port Townsend into negotiations.
Therefore, on Monday we sent the Port Commission and staff this letter formally withdrawing from the process.
To be clear, we continue to believe that our proposal is a great opportunity to create wins for the community, the Port, and the Northwest Maritime Center. Perhaps in the future, once they have sorted out their priorities and needs, the Port might reach out to us again. But until then, we need to get on with other initiatives.
This is disappointing to me, personally, as I know it will be to many of you. As a community, together we got pretty excited about the idea of Point Hudson as a true community asset. Our staff, Board, and volunteers have poured a ton of time into due diligence and creating a proposal that worked for everyone. While walking away from all of that work is hard, the silver lining is that this process has elevated community awareness of how precious and endangered Point Hudson is. It has also allowed us to exercise our business planning and communications muscles, making us much stronger as an organization, and demonstrating how we can use our strengths for the greater good of our community. The process has renewed relationships we have with individuals, the marine trades, and the community at large. Finally, I believe we have set the bar for what Point Hudson's future could look like, forcing any subsequent plan to be at least as compelling or risk being rejected by the public.
"What's next?" is a fair and present question. What will we do with this set of newfound strengths and connections? There are several answers, but the one that is general and true is that we will continue to do what we do, but better. We will continue to work as advocates for the maritime culture and trades of our community. And I'm excited about several other growth opportunities we have been simultaneously pursuing that aren't quite ready for prime time. No moss is going to grow on us.
Thank you for your support and advocacy over these past months, and thank you for being a part of our future successes—whatever they turn out to be.
Onward,
—JAKE BEATTIE, Executive Director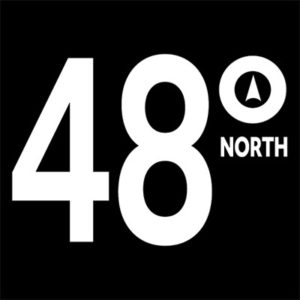 48° North Editors are committed to telling the best stories from the world of Pacific Northwest boating. We live and breathe this stuff, and share your passion for the boat life. Feel free to keep in touch with tips, stories, photos, and feedback at news@48north.com.