Many of Washington's Marine State Parks reopened for day use yesterday. What does that mean for boaters? Washington State Parks offers these answers.
48° North: How can boaters find out which marine state parks are open? 
Washington State Parks: For a quick, at-a-glance list, go to: parks.state.wa.us/parksopening. In addition, boaters and visitors can get more information about individual state parks here: https://parks.state.wa.us/281/Find-a-Park. They can also sign up to get alerts about a state park's status. 
What kind of services will be available at the parks (docks, mooring buoys, toilets, other)? 
Many of Washington's marine state park docks are seasonal. Therefore, it may be some time before all docks in are installed. Where docks are in place, they will be for day use only. And mooring buoys will be for day use only, too.
Marine state park restrooms will open on a limited basis. We ask boaters to be prepared to pack out their waste. Potable water may not always be available, as well. So, BYOW (bring your own water)!
In San Juan County marine parks and possibly at others parks, picnic tables will be removed to discourage gatherings. 
Are there any changes to the ways boaters need to register or check-in upon arrival?
No. The registering and check-in process is the same.
Do all parks have day-use fees? If so, is anything changing about payments or payment processes? 
No change in the payment process. Park offices will be closed to the public, but self-registration is still available. The charge for moorage is:
Dock – 70 cents per foot ($15 minimum)

Mooring buoy – $15

Annual watercraft moorage permit – $5 per foot ($60 minimum)
Boaters who moor at docks in fee areas multiple times each year might want to consider an annual Watercraft Moorage Permit, which can save money. The annual permit is valid Jan. 1 through Dec, 31, and allows moorage at all state park moorage sites. Overnight moorage is not presently approved, but the Watercraft Moorage Permit also covers day-use moorage.
What are parks expecting or asking park users to do differently?
We know that docks are great places for boaters to gather and socialize, but rangers and park staff will be monitoring crowding at docks and in the parks. If people aren't practicing social distancing, we might need to re-evaluate allowing dock use at all.
Boaters are not allowed to raft up with others unless they are all from the same household.
What should boaters expect as far as park staff presence (more/less)? 
Parks will be staffed for day use, but not at levels that support camping. State Parks is committed to excellent customer service, but we ask visitors to understand that we may only be able to provide minimal service at some locations. In general, day visitors should see few noticeable changes in service.
Will anchoring be monitored or regulated? How about beach landing areas for dinghies?
Anchoring will be monitored and regulated as it was pre-COVID-19. No special regulations will be in place. People may dinghy into shore to explore the park. This is not regulated. We just ask that people observe the social distancing protocols. If the beach is full of dinghies, consider waiting until space opens up.
What should boaters expect if the parks get busy? What suggestions or communications will state parks have for boaters if docks are full, for example? If there was typically VHF monitoring, will that service still exist?
Boaters who arrive at marine state parks to find the docks full should assume the island is too crowded to safely practice social distancing. Overly crowded locations could result in reduced services or temporary closure at that location, which we hope will not become necessary. As with car travel, we suggest knowing the area and finding a different, less crowded park where dock space is ample and social distancing possible. 
Rangers monitor CH 16 and work with marine law enforcement partners to respond to distress calls. But state marine parks do not monitor a dedicated VHF channel. 
 Since parks are day use only for now, at what hour will the parks close and all boaters sent on their way? 
Parks will close at dusk unless otherwise identified. 
What will state parks staff do if groups are clearly congregating?
Our goal is to educate the public in a way that will keep them and our staff safe. We strongly urge visitors to respect the guidelines put forth in the Governor's Phase 1 reopening order, so that we can keep parks open during this time.
What are the parks doing to alter sanitation or increase safety?
The public will see social distancing notices and reminders to wash their hands after using the restroom. 
Thanks to the team at Washington State Parks for answering our questions. In addition to their responses here, the State Parks crew asked us to emphasize the ongoing restrictions in the San Juan Islands, which we posted about yesterday. State Parks staff in the field there are already seeing increased traffic, likely due to the opening of ling cod season. Please be safe and respectful of the guidelines, and we should continue to see access, hopefully increasing access, to our state parks and other cruising grounds.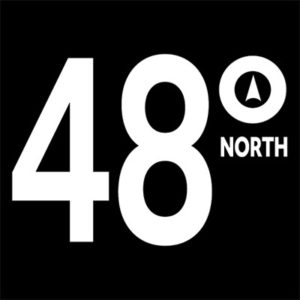 48° North Editors are committed to telling the best stories from the world of Pacific Northwest boating. We live and breathe this stuff, and share your passion for the boat life. Feel free to keep in touch with tips, stories, photos, and feedback at news@48north.com.