Sound Experience and Connect Casino Road have a several-years partnership to take youth from the Casino Road neighborhood in South Everett on a tall ship summer sailing adventure aboard the schooner Adventuress.
From August 10-23 this year, the youth will voyage from Everett to an especially exciting location — the San Juan Islands.  
The Everett at Sea program gives young people from marginalized families the opportunity to journey on a tall ship in the San Juan Islands where they can explore marine ecology, contribute to Salish Sea data collection, and expand their understanding of the natural world. Made possible by a Washington State No Child Left Inside grant and private donors, the program brings greater access to the region's unique waterways to young people whose families might not otherwise have the resources to visit the San Juan Islands. 
"These teens are amazing and it's humbling to see their families doing everything they can to ensure their kids get important opportunities to learn and grow. We are so excited to offer this important program in Snohomish County in  partnership with the incredible folks at Connect Casino Road," says Catherine Collins, Executive Director of Sound Experience. 
Nearly 50 youth will participate, an increase over last year, across two weeklong sessions. The roster includes four teen interns from the community who are interested in marine science and maritime careers. Sound Experience helps young  people learn more about these fields, which is especially beneficial given the labor market challenges faced by  Washington's ferry system in recent years. The youth will have the opportunity to learn skills needed to operate a vessel on Puget Sound and experience fun "challenge by choice" activities — such as taking the helm and climbing the rigging — offering new perspectives in the outdoors. 
"In so many ways, our partnership with Sound Experience is a special one," says Alvaro Guillen, Director of Connect Casino Road. "We are excited to have a full ship this year so that 50 youth from our community have the opportunity to experience one of the most beautiful areas our state has to offer." 
The Casino Road neighborhood is distinct; it is known for its high levels of community engagement, but also for the  higher-than-average poverty rates (up to 36% when children are included). Nearly 1 in 4 residents are immigrants, and 80% of the student body at the local elementary school identify as a race other than white. The Washington State  Department of Health also rates the neighborhood in the top 10% for worst environmental health disparities. 
About Sound Experience: The nonprofit Sound Experience was launched in 1989 to inspire stewardship of Puget Sound  and the Salish Sea in young people. Its education platform, the 1913 133-foot schooner Adventuress is a USCG-inspected passenger vessel and is newly restored following a $2.3 million restoration. The carries the National Historic Landmark (NHL) designation and is one of only two NHL sailing ships still in active commercial operation on the West Coast. Over the past 32 years, more than 35,000 children and teens have sailed aboard Adventuress on day and overnight programs throughout the region to learn maritime skills, marine ecology and what it means to become a "shipmate." To learn  more about programs aboard Adventuress, visit www.soundexp.org. 
About Connect Casino Road: Launched in 2017, Connect Casino Road is the backbone organization of a 24+ partner  collaborative that is working with residents of the Casino Road neighborhood to achieve their vision for thriving families  and a resilient community. CCR operates the Village on Casino Road community center as well as the "All Families Are  Ready" culturally relevant case management program.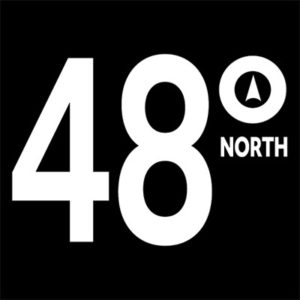 48° North Editors are committed to telling the best stories from the world of Pacific Northwest boating. We live and breathe this stuff, and share your passion for the boat life. Feel free to keep in touch with tips, stories, photos, and feedback at news@48north.com.