A Local Force for Sailing Good Receives Well-Deserved National Recognition
Margaret Pommert is a dear friend, a 48° North contributor (most recently for her widely-read collection of stories and lessons from overboard survivors), and pillar of our local sailing community. She is passionate about all the right stuff: from safety at sea to accessibility, from education to engine maintenance; and whatever the subject-matter, she supports, inspires, and empowers women to sail.
Congratulations on this important award, Margaret! We're proud to call you a friend and to share the water with you. And we're thrilled that others have this opportunity to be made more aware of your good work. Thanks for all you do!
– The 48° North Team
Below, find Boat US's press release about Margaret 
MARBLEHEAD, Mass., May 20, 2020 – Margaret Pommert of Seattle, Washington, has been named recipient of the 2020 BoatUS/National Women's Sailing Association (NWSA) Leadership in Women's Sailing Award. The award annually recognizes an individual with a record of achievement in inspiring, educating, and enriching the lives of women through sailing.
"Margaret has been called 'a force of nature' for her enthusiasm and effectiveness in getting more women on the water," said NWSA President Debbie Huntsman. "She encourages women to step up to new responsibilities and to expand their capabilities, confidence, and boating horizons."
Added Huntsman, "Margaret also has developed impressive, forward-thinking mentoring and online learning opportunities for bringing more women sailors forward as certified instructors and licensed mariners. In doing so, she has truly shown exceptional leadership in women's sailing and is most deserving of this award."
A Pacific Northwest native, Pommert is an American Sailing Association and US Sailing certified instructor and holds a 100-ton U.S. Coast Guard Master Captain's License. For many years, she taught sailing in California on dinghies, keelboats, catamarans and monohulls, and she now teaches at a variety of locations in the Pacific Northwest as well as online. Pommert also works for the US Naval Academy in Annapolis, Maryland, teaching new keelboat instructors. One of the nation's largest sailing schools named her 2019 Instructor of the Year.
Beyond instruction, Pommert skippered an all-woman J105 sailing team that twice won a fundraising regatta for The Breast Cancer Research Foundation. She was on the only all-woman U.S. team at the 2018 J22 International Midwinter Championship Regatta, co-led a flotilla up the Inside Passage to Alaska five times, sailed a Pacific Crossing, and explored many top cruising destinations. She also writes a monthly column for women sailors in Northwest Yachting magazine, created the free boating education website seattleonthewater.com, and serves on The Sailing Foundation's Executive Committee where she is the organization's Offshore Safety at Sea training organizer. Pommert has served as a member of the Washington State Boating Programs Advisory Committee, which provides recommendations on ways to enhance boating safety and evaluates grants on boating access infrastructure.
Title background photo of Corinthian Yacht Club's POD Regatta courtesy of Jan Anderson. 
About National Women's Sailing Association:
The National Women's Sailing Association (NWSA) is a program of the Women's Sailing Foundation, a 501(c)(3) organization dedicated to enhancing the lives of women and girls through education and access to the sport of sailing. Visit womensailing.org.
About Boat Owners Association of The United States (BoatUS):
Celebrating more than 50 years, BoatUS is the nation's largest organization of recreational boaters with more than a half-million members. We are the boat owners' voice on Capitol Hill and fight for their rights. We are The Boat Owners Auto Club and help ensure a roadside trailer breakdown doesn't end a boating or fishing trip before it begins. When boats break down on the water, TowBoatUS brings them safely back to the launch ramp or dock, 24/7. The BoatUS Marine Insurance Program offers policies that give boat owners affordable, specialized coverage and superior service they need. We help keep boaters safe and our waters clean with assistance from the nonprofit BoatUS Foundation for Boating Safety and Clean Water. Visit BoatUS.com.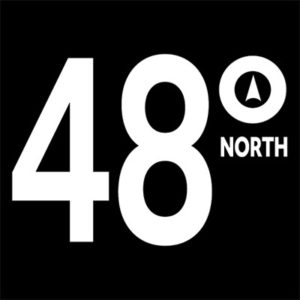 48° North Editors are committed to telling the best stories from the world of Pacific Northwest boating. We live and breathe this stuff, and share your passion for the boat life. Feel free to keep in touch with tips, stories, photos, and feedback at news@48north.com.