Support The Sailing Foundation during their 50th Anniversary Auction, which is open now and ends this Saturday at 7:00 p.m. PDT.
An essential local non-profit, The Sailing Foundation (TSF) has turned 50 and continues its legacy of support for sailing and the sailing community in the Pacific Northwest. To honor of its anniversary, consider perusing the array of offerings at their fundraising auction, which is open online now. Auction items include things like a charter aboard a schooner, sailing lessons and camps at various levels and locations, and even a Captain's License course; and these are complemented by shoreside fun like a dinner at Canlis, yoga, skiing, a seaside getaway, tickets to sporting events, and of course a few options for your next round of sundowners.
Here are some details about The Sailing Foundation and the auction itself, sent by 48° North contributor, TSF Youth Sailing Director, and an ambassador for youth sailing throughout the region, Andrew Nelson:
The Sailing Foundation
The Sailing Foundation is a 501(c)3 non-profit organization serving the Pacific Northwest since 1971. We are calling on our community of supporters to help celebrate our 50th anniversary this year. To mark this special occasion, we will be holding a hybrid virtual/in-person auction.
Our mission to "advance sailing in the Pacific Northwest" revolves around:
Racing 

Support for youth, high school, and collegiate sailboat racing through clinics, guest coaching, and race management.

Outreach

Improve access and introduce the joys of sailing to youth through advocacy, scholarships, and support of local learn-to-sail programs.

Organization

Coordinating events and opportunities at the local, regional, and national level.

Training

Schedule and conduct instructor/coach certification courses and informal professional development opportunities for area coaches and leaders.

Safety 

Advance boating safety at all levels. This includes our annual Safety at Sea seminar, hands-on Lifesling trainings, and advocacy within groups like the Washington State Boating Advisory Council.
As a non-profit organization, The Sailing Foundation relies on fundraising to meet our annual operating expenses and to finance a variety of needs. We thank you in advance for your support and look forward to serving the Pacific Northwest for another 50 years. 
Auction Details 
Bidding is OPEN! 
Bidding Closes: Saturday, September 18 at 7:00 p.m. PDT 
Auction Website: www.charityauction.bid/sailingfoundation 
All bidding will take place via our Auctria auction website. From this website, please register and create a bidder profile. We also recommend installing the Auctria mobile app once you set up your profile. Items will be on hand for display at Sail Sand Point (Seattle, WA) on Saturday, September 18 from 10am-7pm. We invite the public to join us during this time. The Octoberfest Youth Regatta will be happening that weekend, so there will be lots going on. Please mask up!
Winners are encouraged to pick up items at Sail Sand Point on Sunday, September 19 between 10am-4pm. We will arrange delivery of items won by those not present or work to schedule alternate pick up times/locations. Some items may not be available for shipping. This will be noted on the item page.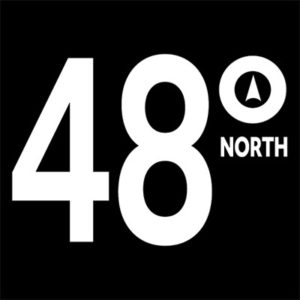 48° North Editors are committed to telling the best stories from the world of Pacific Northwest boating. We live and breathe this stuff, and share your passion for the boat life. Feel free to keep in touch with tips, stories, photos, and feedback at news@48north.com.