Visit Seattle, Skippered by 24-year-old British sailor Nikki Henderson, has pulled off a sensational victory in Race 8 of the thirteen stage Clipper 2017-18 Round the World Yacht Race, stealing the victory from PSP Logistics in the final few miles of the race to Qingdao, China
Visit Seattle crossed the finish line off the coast of Qingdao at 00:04:11 local time on Thursday 15 March (16:04:11 UTC 14/03/2018) to complete the 1,700 nautical mile race stage from Sanya, in 10 days, 9 hours, 34 minutes and 11 seconds.
The Clipper Race competitors have once again proved that the race is never over until that finish line is crossed as anything is possible. PSP Logistics, which had led for eight successive days and were 25 nautical miles (nm) ahead at 0900 UTC, succumbed to a wind hole just 30nm from the finish line, allowing Visit Seattle to sneak up on their eastern side to take the win in this race stage, The Sailing City Qingdao Cup.


After her team crossed the finish line, Nikki said: "This reflects the hard work and determination and grit displayed by everyone on this boat – naturally a lot of luck and whilst we do feel for PSP Logistics, we can't hide our elation."
This is the third podium in eight races and a second victory for Visit Seattle, which went into Race 8 in third place in the overall standings, just four points behind the race leader, Sanya Serenity Coast. The team is also yet to play its Joker Card, a bonus tactic, which each team has the ability to 'play' for one of the thirteen race stages, doubling the number of race points earned in that particular race..
Around 200 people from all walks of life and representing 22 different nationalities are taking part in Race 8, which is part of the fifth of eight Legs which make up the Clipper 2017-18 Race's global route.
Commenting from on board the boat shortly after finishing, crew member Chrissie Laming, is a photographer who joined the Visit Seattle team for Leg 5 and 6. She says: "I am in total shock and am completely blown away at managing to come in at first position – we were keeping everything crossed for second place and had been driving hard through a tough 10 days. It had always been my dream to come into Qingdao as a winner – and it's just come true – what a lucky lady I am, and team we are!"


The result is a huge boost for the team, whose next challenge will be to race to its home port of Seattle in the 5,600 nautical mile Mighty Pacific Ocean Leg, in Leg 6 of the race which sets sail on Friday 23 March.
Ralph Morton, Executive Director of the Seattle Sports Commission said: "The Visit Seattle team is picking up speed, as they head into Qingdao, preparing for the trip to their home port.
"We can't wait to welcome them into Seattle and the Pacific Northwest, but first, congrats to the crew on a great race from Sanya to Qingdao, sailing fast and with style, as always."
The Clipper Race is seen as one of the world's toughest endurance challenges and is unique in that it is raced by everyday people with each of the eleven teams being led by a professional skipper.
In 1996, legendary yachtsman Sir Robin Knox-Johnston, the first person to sail solo, non-stop around the world in 1968-69, founded the race as a way to give everyone, no matter their sailing experience, the chance to become an ocean racer. Approximately 40 per cent of crew members have never sailed before they sign up for the 40,000 nautical miles circumnavigation, which is divided into eight legs and features six ocean crossings.
The current overall race leader is Sanya Serenity Coast, which finished in second place behind Visit Seattle, followed by Liverpool 2018 which completed the podium positions, whilst PSP Logistics continued to be becalmed in the wind hole it found itself in.
Visit Seattle will become the first Clipper Race team to arrive at the newly constructed Wanda Yacht Club in the West Coast New Area of Qingdao, with the Skipper and crew to be given a full taste of the famous Qingdao welcome at their arrival ceremony set to take place at 0900 local time (0100 UTC) on Thursday 15 March. The following teams will arrive in order every hour throughout daylight in Qingdao.
This will be the seventh time the Clipper Race has included Qingdao as a Host Port on its global racing route, with the city the longest serving Host Port Partner of the race.
Five of the eight Clipper Race legs have now been completed. Since starting in Liverpool, England on 20 August last year, the eleven strong Clipper Race fleet has raced to; Punta del Este, Uruguay; Cape Town, South Africa; Fremantle, Sydney, Hobart and the Whitsundays, Australia; Sanya and now Qingdao, China.
Teams will depart for Seattle on March 23, and continue via Panama, New York, Derry-Londonderry, before returning to Liverpool on July, 28 2018, where one team will have the honor of being crowned the Clipper 2017-18 Race Winners.
Courtesy of Clipper Round the World Race.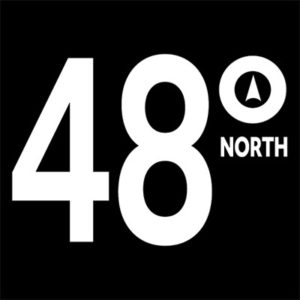 48° North Editors are committed to telling the best stories from the world of Pacific Northwest boating. We live and breathe this stuff, and share your passion for the boat life. Feel free to keep in touch with tips, stories, photos, and feedback at news@48north.com.