Optimism on the part of Round the County (RTC) race organizers and hopeful participants peaked in August with the announcement to try to go ahead with a 2020 event, with a number of Covid-19 considerations and protections put in place. Unfortunately, the realities of the continued pandemic, including policies from San Juan County and Roche Harbor, have led race officials to cancel the race.
Responsibility and a genuine desire to keep racers, organizers, and the communities in which they'd be congregating safe—the decision to forgo this popular event is not surprising. We support the RTC organizers and this call, which was surely difficult. It's surely disappointing to sailors, and we share in the disappointment, too. 48° North will be looking for ways to relive RTC races of the past during the week the event was to have taken place. Please share photos, video, and stories with editor@48north.com.
Here's the cancellation notice from race officials:
The 2020 Round The County Race has been cancelled due to COVID-19. We are very disappointed about having to cancel and hope you'll be sailing with us in 2021.

The Round the County (RTC) race has evolved into one of our region's top races that competitive boats in the Northwest look forward to each November. As organizers, we strive to provide the best experience possible from professional race and protest committees to a welcoming and fun atmosphere, to safety on and off the course.

Regrettably, OIYC and Friday Harbor Sailing Club have decided to cancel this year's RTC race due to COVID-19. Understandably, this news will be disappointing to many. We know interest is high and we've heard from several competitors that have successfully adapted to short-handed racing this season and that have implemented effective safety measures on board. Unfortunately, this race is one that depends on an overnight stop. San Juan County remains in Phase 2 and Roche Harbor has suspended all larger group events until Phase 4, including rendezvouses and weddings.

While we had already planned to cancel all group activities, the marina and race organizers felt that the risk of bringing upwards of 500 racers together in a single location would be too high. We were also concerned with the ability to run a professional race with limited race committee staff; excluding our Canadian friends due to the U.S./Canadian border remaining closed; and the approaching flu season. We considered adapting to a non-stop version, but ultimately felt it best to cancel and come back next year bigger and better than ever. We hope you and your family stay safe and we look forward to welcoming you back next year!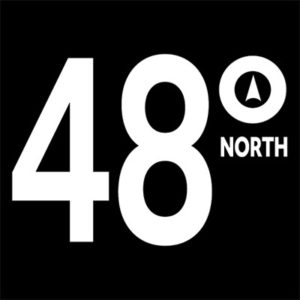 48° North Editors are committed to telling the best stories from the world of Pacific Northwest boating. We live and breathe this stuff, and share your passion for the boat life. Feel free to keep in touch with tips, stories, photos, and feedback at news@48north.com.