Spinlock Deckvest 6D 170N PFD
A complete two-in-one lifejacket-harness for all sailors, the Deckvest 6D marks a new era for Spinlock and its popular Deckvest lifejacket range. Using feedback and reviews from sailors, the Spinlock design team worked hard to develop a hard-wearing yet comfortable lifejacket that can be worn in a variety of situations on the water. The Deckvest 6D has been ergonomically designed to have a snug fit that rests on the shoulders, keeping away from the neck and waist for full freedom of movement. It features everything require for offshore sailing including an improved front opening buckle with smooth body adjuster system, sprayhood, lifting strap, approved water activated LED light, bladder illumination lights, 40 mm single leg strap with stowage pocket, and Spinlock's UML Pro Sensor Elite activation system. The Deckvest 6D also includes the optional HRS (Harness Release System) that was developed in Volvo Ocean Race.
Price: $369.99 » www.spinlock.co.uk
BioLite Rechargeable Headlamps
A quality headlamp is an essential piece of gear for any racing or cruising sailor. But not all headlamps are created equal in their comfort, charging ability, brightness, or battery capacity. Such was the task BioLite set out to master with their line of lightweight, water resistant, USB rechargeable headlamps: the HeadLamp 200, 330, and 750. Tagged as, "A headlamp so comfortable, you'll forget you're wearing it," BioLite's headlamp series delivers excellent fit, versatile lighting modes, and battery longevity depending on the model. The streamlined 200 is the lightest and features four red/white lighting modes and an internal battery. While the 330 and 750 have battery packs on the rear end of the band and offer longer lighting times and brighter lights.
Price: $39-$99 » www.bioliteenergy.com
Adventure Medical Marine 2500 
There's no replacement for a well stocked first aid kit on your boat, especially if you're planning to sail far away from professional medical care. Adventure Medical Kits recently released their updated Coast Guard approved Marine 2500 to meet the needs of sailboats, power-cruisers, and commercial fishing vessels with a medium crew who might be 12-24 hours away from care. The kit's waterproof and shockproof case features stainless steel hardware and an o-ring seal to keep your first aid supplies dust free and dry — even if submerged for 30 minutes in up to 1 meter of water. The kit includes medical supplies you need to treat hypothermia, lacerations, fractures, burns, seasickness, and nearly any other boating injury until medical professionals can be reached. The kit also comes with Marine Medicine: A Comprehensive Guide by Eric W. Weiss, MD and Michael Jacobs, MD. 
Price: Starting at $599.99 » www.adventuremedicalkits.com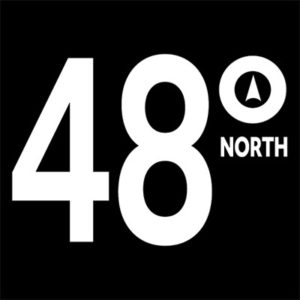 48° North Editors are committed to telling the best stories from the world of Pacific Northwest boating. We live and breathe this stuff, and share your passion for the boat life. Feel free to keep in touch with tips, stories, photos, and feedback at news@48north.com.