'She Tells Sea Tales' Elevates Voices of Women Mariners, Underrepresented in Maritime Industry
Our Northwest Maritime Center (NWMC) colleagues do some of the coolest and most impactful stuff in the the Pacific Northwest maritime scene: from education for all ages to the Wooden Boat Festival, and Race to Alaska to Seattle's new Maritime High School…plus, lots more (including publishing 48° North).
Even with all of that amazing work going on, the annual She Tells Sea Tales event shines brightly as an especially memorable and special endeavor. It always sells out, but since it is taking place virtually this year, it's easier for more of us to check out She Tells Sea Tales — and support programs for women and girls while experiencing this incredible evening of sea stories.
Here's NWMC's release with more details:
Six women mariners will take the stage this year at She Tells Sea Tales, a beloved evening of storytelling put on by the Northwest Maritime Center (NWMC). The event—which has sold out every year—will be held virtually in 2022, allowing the heartfelt and often emotional sea stories to reach a greater audience.
A fundraiser for women-forward programming at the NMWC, She Tells Sea Tales aims to inspire the next generation of women mariners and raise awareness of the systemic gender inequalities that still exist in the maritime industry by amplifying these seldom heard voices of the sea. Some stories are funny, some are heartbreaking, some are hard—all are real and offer an intimate glimpse into the lives of the women mariners who have lived them.
As a first in the history of She Tells Sea Tales: two generous donors have stepped up with a matching gift challenge. Every gift to She Tells Sea Tales made through March 14, 2022 will be matched 1:1 up to $10,000! This has never happened before, and is a testament to how powerful and inspiring this event is. 
Speakers this year will include: Ginny Wilson, shipwright and custom woodworker; Lara Edgeland, artist, scientist, and tall ship sailor; Susan Brittain, transgender sailor and captain; Meegan Corcocan, marine biologist; and Savannah Smith and Ebony Wellborn, co-founders of the non-profit Sea Potential.
The online event takes place March 5, 2022, at 6PM (PST). Tickets can be purchased at nwmaritime.org/shetells for $22, which allows everyone in your household to enjoy the show. Gifts can be made on the She Tells Sea Tales website or when you purchase your ticket.

ABOUT THE NORTHWEST MARITIME CENTER
The Northwest Maritime Center is a regional non-profit based in Port Townsend, WA, that engages and educates people of all generations in traditional and contemporary maritime life, in the spirit of adventure and discovery. https://nwmaritime.org/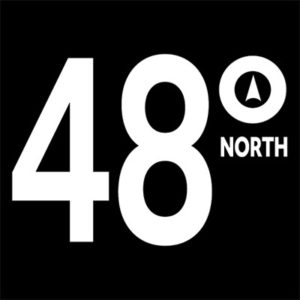 48° North Editors are committed to telling the best stories from the world of Pacific Northwest boating. We live and breathe this stuff, and share your passion for the boat life. Feel free to keep in touch with tips, stories, photos, and feedback at news@48north.com.