Pelican 9000 Waterproof Light
Having a portable, waterproof light is a good idea no matter what size of boat you have or how you use it. Pelican Products has upped the game with their new Pelican 9000 LED light, which can be set to high, medium, or low in both flashing and static modes. With an output up to 300 lumens and a maximum run time of 75 hours, the 9000 is the ideal companion to illuminate the interior or exterior of your boat for extended excursions. When set to flashing mode, it can run up to 24 hours and provide a safety beacon for emergencies. Along with the light, it also features a watertight storage compartment to hold everyday items like phones, medical supplies, extra batteries, wallets, or keys. It operates on four alkaline AA batteries and the case includes a stand and a clip for hanging.
Price: $49.95 » www.Pelican.com
B&G Hercules Sailing Processor Range
B&G sailing electronics recently announced the launch of their Hercules Sailing Performance Processor, Hercules Expansion Module and Hercules WTP, which delivers advanced data in an instant and expands your onboard sailing systems for cruising or racing. The Hercules system is the brains of the operation, using an ultra-fast quad-core processor and maximized integration options, it delivers the most accurate sailing data sets including advanced true wind calculations, motion correction and calibration, advanced heel and correction settings, boat speed calibration and advanced Starline calculations, along with Polar Tables for performance data. It is designed for simplicity and ease of installation and is compatible with existing Triton 2, H5000, Nemesis and HV displays, as well as Vulcan and Zeus chartplotters, and can be expanded to accommodate additional inputs with the Hercules Expansion Module.
Price: $1,899 » www.BandG.com
Ronstan Orbit Winches with QuickTrim
New in the winch market is Ronstan's range of aluminum self-tailing Orbit Winches, all featuring the innovative QuickTrim feature. Four years in the making, QuickTrim allows the line to be eased without removing the handle or the line from the self-tailer. Racing sailors can react and respond instantly to minor changes in wind direction or steering, providing an advantage when frequent sail trim adjustments are required. It's also a nice convenience for cruising sailors. With one hand on the tail of the sheet, rotating the top cover of the winch counter-clockwise against spring pressure allows the self-tailer to turn beneath it like a sheave as the rope is eased out, with smooth grip and control assured by the drum surface and Power Ribs. When the top cover springs back, the self-tailer locks again and grips the line to resume normal use. The Orbit range includes three sizes: 20, 30, and 40 for boats up to 40 feet.
Price: $649+ » www.Ronstan.com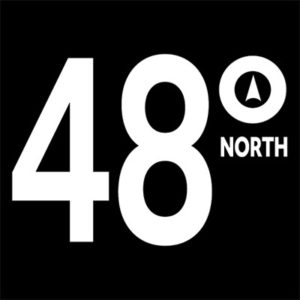 48° North Editors are committed to telling the best stories from the world of Pacific Northwest boating. We live and breathe this stuff, and share your passion for the boat life. Feel free to keep in touch with tips, stories, photos, and feedback at news@48north.com.