Karver KJSK Staysail Kit
Having an easy-to-rig staysail, heavy weather jib, or storm jib can be a necessary piece of gear on many cruising sailboats. But traditional stainless steel stays can be difficult to rig in rough seas and are inconvenient to store when not in use. Karver made the job a whole lot easier with their KJSK Staysail Kits, designed for use with furling sails that incorporate their own integral forestay. The system's jammer fitting can be fixed to a sailboat's foredeck with a metal fastening or high-tech lashing. You can then tighten the stay on a winch and, once sufficiently taught, the built-in cleat allows the line to be taken off the winch and put out of the way. The jammer is compatible with any 3:1 furling unit that you choose. When the sail and stay are not in use, it can be put in a bag and stowed down below or in a locker.
Price: $2,300 » www.Karver-Systems.com
Standard Horizon HX320 VHF Radio

Having a reliable handheld VHF radio is a must aboard vessels ranging from kayaks and dinghies to large sail and power boats. Standard Horizon's new HX320 handheld is engineered to be rugged and reliable for use in any salt or fresh water environment. The HX320 is designed to float and fight against water intrusion with the highly recognized IPX7 waterproofing standard (3.3ft/1M for 30 minutes). It is equipped with a USB Type-C charging jack and comes with the USB charging cable and USB-AC adapter to quickly and easily charge the radio from virtually anywhere. In the event that theHX320 is accidentally dropped overboard, it can easily be retrieved with the highly visible water-activated strobe light, which is automatically enabled when the radio is submerged even if the device is powered off. Especially appealing for shorthanded boaters, the HX320 also has built in bluetooth technology, allowing it to be operated hands free using the optional Bluetooth headset model SSM-BT10.
Price: $149.00 » www.StandardHorizon.com
Stohlquist Descent Life Jacket

Whether you're running rapids or racing sailboats, the new Descent life jacket by Stohlquist is a comfortable, low-profile vest that incorporates all the features necessary for a variety of watersports. Stohlquist's "Wrapture" torso provides a secure fit without the tight and restrictive feeling of conventional flat-foam PFD construction. The Descent's ergonomic shape utilizes reverse articulated foam and convex interior seams to follow the natural shape of the body and provide a close, low profile fit. The innovative Cross-Chest Cinch Harness, found only on Stohlquist PFDs, keeps the vest down and in place, to eliminate ride-up. The "cinch" prevents chafing on your chin and underarms. The vest also features a Gripp-Loc non-slip interior surface; suspended, self-tensioning, armored straps; and Nail-Cloth textured shoulders for added protection.
Price: $299.99 » www.Stohlquist.com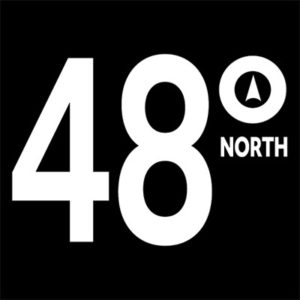 48° North Editors are committed to telling the best stories from the world of Pacific Northwest boating. We live and breathe this stuff, and share your passion for the boat life. Feel free to keep in touch with tips, stories, photos, and feedback at news@48north.com.