The Saturna Island Lamb Barbecue is a community tradition 73 years in the making, and all are welcome!
Why not celebrate the start of the cruising season with a trip to Canada? Winter Cove, Saturna Island has long been a popular anchorage for Canadian and American boaters alike. Nestled at the northwest end of the island, Winter Cove is one of the Southern Gulf Islands' tranquil national parks. The anchorage is surrounded by sandstone and shale coastline, overlaid by layers of midden — remnants of a meeting place of the Coast Salish peoples for thousands of years. Ashore, you will find a 1.5-kilometer forested walking trail that passes
through a saltmarsh and north end, which looks out across the open waters of the Strait of Georgia. There is also a picnic day-use area and pit toilets. Across from the park is the privately owned Samuel Island, where you can look over at a quiet farm and a meadow dotted with outbuildings.
The annual Saturna Island Lamb Barbecue takes place on Canada Day, July 1st. The barbecue is held in Hunter Field, a two-minute walk from the Winter Cove dinghy dock. It's worth the trip just to see the lamb roast itself — 27 lambs splayed on crosses in a vast circle around an open fire, which are slow-cooked for seven hours, Argentinian-style.
The grounds are open from 10:00 a.m. to 4:30 p.m. and lamb meals will be served from 1:00 p.m. – 3:00 p.m. Tickets are $28 for adults and $12 for children under 12. There are also hot dogs, hamburgers (including vegetarian options) and fish tacos available for purchase throughout the day.
The first lamb barbecue was held in 1950. A local named Jim Cruikshank decided to give up his island farm after the coldest winter on record. He was coming to the end of his lease and getting ready to move off island, but he still had three lambs left. So, he asked his neighbour Jim Campbell if he was up for putting on a barbecue for the school kids to celebrate the end of the year. The first barbecue was such a success, the two Jim's did it again. The following year, 150 attendees were drawn to the event. Today, well over a thousand lamb tickets will be sold.
In all these years, the barbecue has not lost its small-town, country fair charm. The event is steeped in local traditions, including classic carnival games like the nail drive, the coconut shy, the dunk tank and a potato sack race for kids. Adults can enjoy the craft market, book sales, bingo, and of course, the beer garden. There is plenty to do all day.
The Saturna community is ready to once again welcome visitors back to the island with this hallmark event. With less than 500 permanent residents (and 1,000 plus in the summer), this tiny island relies on fundraising to run the volunteer fire and ambulance services, the medical clinic, as well as many community organizations. Sail or motor to Winter Cove for this Friday, July 1st and celebrate Canada Day with your neighbours from the north.
Know before you go:
Boaters can contact barbecue volunteers using VHF (Channel 69) the day of the event. Watch for reefs coming in and out of the cove, bring your own anchor and be sure to check conditions.
Event Schedule:
10:00 AM – 4:30 PM Music / Games / Market / Vendors
11:00 AM – 4:30 PM Beer & Wine Garden
11:45 AM – 12:45 PM Games & Races
1:00 PM – 3:00 PM BBQ Lamb Meals
Entertainment / Stage Schedule:
9:30 -10:30 AM Gord and His Sweet Buns
10:30 -11:00 AM Welcome Remarks
11:00 – 11:40 AM Children's Music Concert – Megafaunix
11:40 – 12:40 PM Gord and His Sweet Buns
12:40 – 1:00 PM O' Canada – Saturna Island Student Choir
1:00 – 4:30 PM Jack Garton Band
Services & Support:
Shuttle Service – available to /from Lyall Harbor (BC Ferries & Aqaulink)
Free Parking
Dog Minding – additional fee
Games / Dunk Tank / Golf / Facepainting – additional fee
Cash Only – ATM available
For more information and to buy tickets in advance, check out the event website: https://www.saturnalambbarbeque.ca/.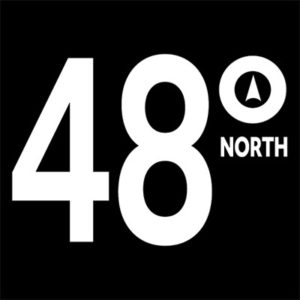 48° North Editors are committed to telling the best stories from the world of Pacific Northwest boating. We live and breathe this stuff, and share your passion for the boat life. Feel free to keep in touch with tips, stories, photos, and feedback at news@48north.com.