My Boat shares the stories of your beloved boats from around the Pacific Northwest
Everyone has their varying standards about a boat, but for Mac Madenwald, his 1978 Baltic 39 PANGAEA is the perfect boat.
Mac bought her new in April 1978 and she's done two Vic-Maui races, and has cruised throughout Washington and British Columbia. PANGAEA has raced in all the major Pacific Northwest races (including many a Race Week!), has introduced many high schoolers to the sport of sailing, and still does the Anacortes Yacht Club races and, of course, Round the County.
PANGAEA is so well traveled and loved that, some years ago, Mac's friends gave him a license plate frame that reads, "Honk If You've Sailed On PANGAEA".
About the Baltic 39 PANGAEA
Tell us about your boat's name.
I named PANGAEA after reading an article in Scientific American about continental drift in 1977,  and the term for 'super-continent' stuck, which was just about the time I ordered the boat.
Tell us the story of how you found your boat and what makes it special to you. 
Previously, I had a Ranger 33 that I sold and was interested, I thought, in a C&C-40.  However, at the time, C&C was on strike and I was in Dan Barr's office when he answered the phone and I happened to pick up a Baltic 39 brochure from his desk. I'd met my dream boat!
He explained that Baltic was a new Finnish company started by some chaps that had been with Nautor, builder of Swans. They'd contacted him about being a possible dealer. Fortunately, I had friends in Europe who went to see a model of the 39 at the Dusseldorf boat show, sent pics and rave reviews. After that, Dan and I talked, negotiated, and I ended up ordering one, sight unseen.
Months later, after tracking the container ship it was on, I got a call from Vancouver saying they were unloading the boat and it would be trucked to Seattle. My first glimpse of her was when I left Anacortes and headed to I-5. As I waited in Mount Vernon, the truck went by, I quickly pulled alongside and my family and I followed it to Seattle where hull #5 was commissioned—April 1978! That was 42 years ago, when I was 38!
What's your favorite story involving your boat?
An interesting and special story occurred in 2004 when Baltic Yachts had a 30 year anniversary celebration at their factory in Pietarsaari, Finland. I was invited, went, and was recognized as the "longest continuous owner of a Baltic Yacht world wide".
What's the history of your boat? Who built or designed it?
The designer of record for the boat is Rob Ball, at C&C Custom. At the anniversary celebration Rolf Vrolijk of Judel & Vrolijk— Northern European designers of America's Cup boats and many maxis—told me he was an intern under Rob Ball at that time and the Baltic 39 was his first design. "And I've always been very proud of it", he said.
If someone gave you $10,000 that you could only spend on your boat, what would you do with it and why? 
The teak decks are showing the ravages of time—they are worn but still okay and don't leak. But, from a cosmetic consideration, it would be nice to replace them. Unfortunately, $10,000 would only be a down payment on the job!
If you could have any other boat, what would it be and why? 
For us, PANGAEA has been the perfect boat. I've never yearned for another and would do the same again. And, as we often say, "she's raised two kids and is now raising three grandkids."
---
SUBMIT YOUR OWN MY BOAT! Whether it is a beloved cruising sailboat, powerboat, racing boat, wooden boat, work boat, tug boat or even a kayak or old Laser, we want to share your boat's story for 48North.com's "My Boat" series.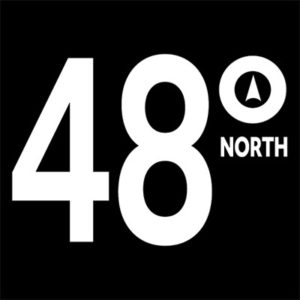 48° North Editors are committed to telling the best stories from the world of Pacific Northwest boating. We live and breathe this stuff, and share your passion for the boat life. Feel free to keep in touch with tips, stories, photos, and feedback at news@48north.com.