The latest edition of the Waggoner Cruising Guide is full of updates and new additions, and it features a new look.
"After a tough year of boating due to the Covid-19 restrictions and the Canadian border being closed, there are lots of new developments for boaters," said Mark Bunzel, publisher of the Waggoner Guide. The 2022 guide carries a new design to help navigate the information and a new feature to present timely updates. "We have always worked to provide access to newly updated information on our website. Now we have added a technology feature to quickly access the latest information for each area, Bunzel added. The 2022 edition, which will start appearing in stores and is available to order online in early December, features QR codes in each chapter to quickly access the latest updates for that area."
"The Updates area of our website got pretty large this past year with all the changes due to Covid-19," said Leonard Landon, co-Managing Editor of the Waggoner Guide. "We saw during Covid restrictions, people got used to pointing their smartphone at a QR code in a restaurant for a touch-less menu. We realized we could use the same technology for updates to the Waggoner Guide with no need to type in a cumbersome URL to get the latest information," said Lorena Landon the co-Managing Editor. While this won't work in those areas with limited cell phone data coverage, more and more of Puget Sound and the Inside Passage cruising area now offer good cell phone data reception.
The 2022 Waggoner Cruising Guide carries the theme of "Wild About Wildlife." This is a special editorial feature throughout the book with stories about the wildlife that reside in each area.
Last year's edition expanded coverage to include Southeast Alaska. The 2022 edition expands the coverage of Southeast Alaska, a boating dream destination for so many.
Many dock diagrams and marina charts were added, updated or enhanced with more detail. "Our readers tell us that this is one of the most valuable uses of an up-to-date Waggoner Guide."
Eelgrass areas are now noted on harbor diagrams so mariners can avoid anchoring in these areas to avoid damage to important waterlife habitat.
The front of the Waggoner Guide contains critical information for Northwest boaters including radio frequencies, procedures for clearing customs when crossing the border, and how to gather and interpret weather for safe and comfortable cruising.
 The 2022 Waggoner Cruising Guide is available for $39.95 at area marine supply stores, marine book retailers, or online. 
» www.WaggonerGuide.com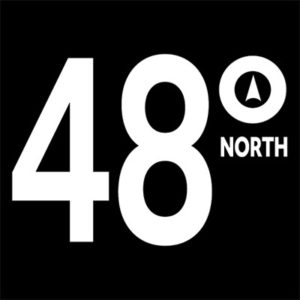 48° North Editors are committed to telling the best stories from the world of Pacific Northwest boating. We live and breathe this stuff, and share your passion for the boat life. Feel free to keep in touch with tips, stories, photos, and feedback at news@48north.com.