Part of what makes the Seattle Boat Show so popular every year is their excellent slate of educational and engaging seminars. Seattle Boat Show Connected is aiming to keep that tradition alive — even improve on it — with four days of programming including DIY, sailing, cruising, and lifestyle seminars. From the comfort of your home, you can watch seminars live, streaming on SeattleBoatShow.com, and chat and interact with other viewers. At most levels of registration, you can come back and rewatch some seminars if you missed them the first time. Out of the impressive lineup of seminars this year, here are some of our must-sees, which are a mix of standard seminar slots and Boat Show University offerings: 
DAY 1 — THURSDAY, JANUARY 28
Spring Maintenance: Keeping it Alive with Mike Beemer
10:00 a.m. – 12:00 p.m. 
Giving you practical DIY objectives and checklists, this course will cover many of the routine things you should do to keep your vessel 'alive'. While many repairs can be costly, often, just some routine inspection and preventative maintenance can save thousands of dollars.
Sail Inventory with Carol Hasse
5:00 p.m. – 6:00 p.m.
Join world renowned sailmaker Carol Hasse for a virtual tour of Hasse & Company Port Townsend Sails and take a deep dive into what sails are necessary to have aboard for safety and relative comfort in winds from calms to gales. 
No Impact Docking: An overview of how to dock without fear (or damages!) with Ace Spragg
7:00 p.m. – 8:00 p.m. 
Northwest Maritime Center instructor Ace Spragg will use pictures, descriptions, and tips for successful docking strategies and how to practice them. No yelling! No leaping!
DAY 2 — FRIDAY, JANUARY 29
Short Handed Sailing Techniques with John Neal & Amanda Swan Neal
10:00 a.m. – 11:00 a.m.
Gain valuable insights on how to setup your boat and learn the procedures for addressing safety, overboard prevention, watch standing, storm tactics, and much more. 
Safety: Basic Gear Cruisers Should Have on Board with Behan & Jamie Gifford
2:00 p.m. – 3:00 p.m.
Experienced sailors and circumnavigators, Behan and Jamie will share a tiered list to help you prepare for sailing offshore: what you must have, what you might consider, and what's optional.
Tips and Traps: Cruising the WA/OR/CA Coast, Mexico, and South Pacific with Sarah & Will Curry
5:00 p.m. – 6:00 p.m.
From botched projects to epic landfalls, find out what works and what doesn't when you're cruising the WA/OR/CA Coast, exploring Mexico, and setting sail west across the South Pacific.
DAY 3 — SATURDAY, JANUARY 30
Offshore Cruisers Panel with Behan & Jamie Gifford, John Neal & Amanda Swan Neal, and Sarah & Will Curry
12:00 p.m. – 1:00 p.m.
Chat all things cruising with this experienced panel of sailors. From voyaging during the pandemic and achieving self-sufficiency onboard to planning passages and much more. 
DIY Electrical Schematic With a Plan with Jeff Cote
4:00 p.m. – 5:00 p.m.
Perfect for the DIY-er looking to tackle your electrical system, Jeff walks you through the design process to create your boat's electrical schematic.
Choosing the Right Battery Technology with Nigel Calder
6:00 p.m. – 7:00 p.m.
A review of what is available in the lead-acid and lithium-ion worlds, their respective strengths and weaknesses, and their applicability to different types of boats.
DAY 4 — SUNDAY, JANUARY 31
Diesel Engine Essentials with John Neal & Amanda Swan Neal
10:00 a.m. – 11:00 a.m.
Get an overview of diesel engines and learn preventative maintenance and troubleshooting insights from their combined 77 years of offshore experience. A free handout highlights the essential components and resources of this seminar.
Cruising Local: Puget Sound and the San Juan Islands with Mark Bunzel
10:00 a.m. – 12:00 p.m.
Part of Boat Show University, this seminar will give you planning routes and tips to make the most of your time cruising Puget Sound and the San Juan Islands.
A Taste of the Navionics App with Linda Lewis
2:00 p.m. – 3:00 p.m.
Navigate safely with the popular "Navionics Boating Marine and Lakes" app by learning how to create and follow your own routes, read the charts, and more.
Register at seattleboatshow.com/seminars/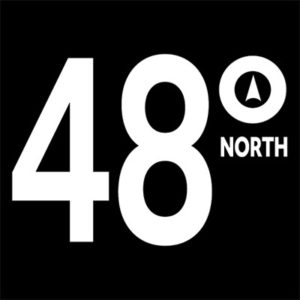 48° North Editors are committed to telling the best stories from the world of Pacific Northwest boating. We live and breathe this stuff, and share your passion for the boat life. Feel free to keep in touch with tips, stories, photos, and feedback at news@48north.com.