From Medical to Diesel and Much More, Cruisers College Has a Class for Every Boater
If you're looking to up your onboard DIY skills, want to become a more confident boater, or are dreaming of sailing north and beyond, Cruisers College has a lineup of classes to help you do just that. The schedule includes eight classes and seminars at the Marine Technology Center in Anacortes that range from 3 hour sessions to full day cruising seminars. Here's their schedule:
Cruising the Inside Passage to Alaska – 2-day seminar
This two-day seminar covers all the information you need to cruise to Southeast Alaska, including exploring Northern British Columbia, Haida Gwaii, and the West Coast of Vancouver Island.
February 22 – February 23 
Price: $225 – $395
Find out more HERE
Managing Power on Board: Balancing Your Energy Needs with Michael Beemer
Learn how to manage all your power requirements with your engine/alternator and solar cells.
March 7 – 9 a.m. to 12 p.m.
Price: $55
Find out more HERE
Medical for the Pacific Northwest Cruiser with Marykay Pasnick
Covering many topics, including assessing injuries, temporary splints/broken bones, head injuries, treating burns and more.
March 7 – 9 a.m. to 12 p.m.
Price: $55
Find out more HERE
D.I.Y Diesel Engine Maintenance and Troubleshooting with Matt Mardesich
Using the Marine Tech Center's diesel engine lab, students will work with live diesel engines running where you can walk around learn the different systems.
March 8 – 9 a.m. to 4:30 p.m.
Price: $149
Find out more HERE
NMEA 2000 Networks: What's Available & How to D.I.Y by Michael Beemer
Introduction to National Marine Electronics Association (NMEA) installation standards, how to test new and current equipment, and common mistakes to avoid.
March 8 – 9 a.m. to 12:00 p.m
Price: $55
Find out more HERE
DIY Electrical: Learn to troubleshoot & wire like a pro by Michael Beemer
Michael Beemer teaches you how to use your multimeter for trouble-shooting, understand marine wiring, and how to "Keep Your Electrical System Alive".
March 8 – 1 p.m. to 4 p.m.
Price: $55
Find out more HERE
Mahina Offshore Cruising Workshop featuring John & Amanda Neal
This two-day workshop combines the Mahina Offshore Cruising Seminar (174 presented since 1976 to 11,000 sailors) with Skagit Valley College's Cruisers College top hands-on classes including marine diesel engines and systems, marine electrical systems, plus sail repair, canvas making, sewing and line splicing.
March 21-22 – 8 a.m. to 5:30 p.m.
Price: $329-$559
Find out more HERE
Cruise to Desolation Sound and the Broughtons Seminar
Learn about clearing Canadian Customs, navigating through the Gulf Islands, selecting a weather window to cross the Strait of Georgia, where to go in Desolation Sound, how to anchor and stern tie, provision, and much more.
April 18 – 8:30 a.m. to 4:30 p.m.
Price: $150-$250
Find out more HERE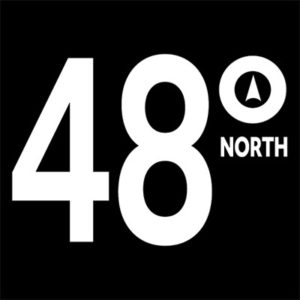 48° North Editors are committed to telling the best stories from the world of Pacific Northwest boating. We live and breathe this stuff, and share your passion for the boat life. Feel free to keep in touch with tips, stories, photos, and feedback at news@48north.com.