A pair of Saturdays is all it takes to get started in boating and earn the required Boater Education Card. You'll meet some great folks, too.
As a new boater, sometimes it can be hard to know where to start… Well, one terrific option is to look for local clubs that offer intro classes. Not only are these great opportunities to learn, but they often connect you with some wonderful new friends with whom you'll be sharing the waters.
Among your many options, local America's Boating Clubs — a consortium of power squadrons around the country — offer some good courses for those just starting their journeys into boat life.
In the case of this offering from the Deception Pass outlet, the class also qualifies students for Washington State's Boater Education Card, which is required for most boaters in local waters.
Here's some more info about the course from the America's Boating Club of Deception Pass:
Washington state law requires recreational boaters to complete a boating safety course and carry a Washington State Boater Education Card, according to The America's Boating Club of Deception Pass. Registration is still open for a two-day skills and certification course, offered by the local boating club, to be held at the Oak Harbor Yacht Club on Saturdays April 2 and April 9, 2022.

The cost to register is $40. For a spouse or partner sharing the course materials, it will cost an additional $20. For more information or to sign up for the course, contact Jerry Liggett at (626) 695-9897 or jliggett4@hotmail.com. Registration and payment can also be done online at: http://www.deceptionpasssailandpowersquadron.com/square-payments.html . Registration deadline is March 26, 2022. 

Successful completion of the course, conducted over the two Saturdays from 9 a.m. to 5 p.m. will qualify individuals for the Washington State Boater Education Card which the state requires for most boaters.

Washington state law requires that you have a Boater Education Card if you fit the following criteria:

You operate a vessel with a 15-horsepower (or greater) motor.

You were born after Jan. 1, 1955.

You are 12 years of age or older.

Course instructor Jerry Liggett says that this is much more than just a "pass-the-test, get-your-card" course. According to Liggett, it's the most comprehensive introductory boating course available, and will give novice boaters the skills needed to enjoy their time on the water and boat with confidence. The boating squadron also offers free on-the-water training for participants, but that will be dependent on COVID restrictions.

__________

America's Boating Club of Deception Pass is a 44-year-old nonprofit organization, with more than 75 members from Whidbey and Fidalgo islands. We are part of the United States Power Squadrons, a non-profit boating organization dedicated to education & training of safe boating activities.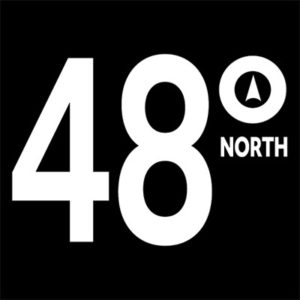 48° North Editors are committed to telling the best stories from the world of Pacific Northwest boating. We live and breathe this stuff, and share your passion for the boat life. Feel free to keep in touch with tips, stories, photos, and feedback at news@48north.com.