The Center for Wooden Boats Weathers the COVID-19 Storm and Begins Phased Reopening, New Public Programs and Shifts Wooden Boat Festival Highlights
After closing both campuses on March 13, 2020 due to the impacts of COVID-19, The Center for Wooden Boats (CWB) is reopening programs in phases in accordance with Washington's Safe Start plan. This programming includes youth and adult classes, boat rentals, and modified events. 
The impacts of COVID-19 have drastically reduced CWB public programs and events, but the organization plans to reschedule postponed events when it is safe to gather in communities again. This includes the postponement of The 44th Annual Lake Union Wooden Boat Festival, which was scheduled to be held at the end of September.   
"While we are disappointed not to host this signature event for our organization, we did not feel it was socially responsible to host such an event, even if we were allowed to gather in a smaller capacity," said Sandy Lam, CWB Community Engagement Director. "Nothing can replace the in-person interactions and memories created at this beloved community event, so we are hoping to see everyone for next year's festival (Sept. 25 & 26, 2021)."  
In lieu of the Lake Union Wooden Boat Festival, CWB plans to host a series of socially distant events called Celebrate on the Lake: Honoring Wooden Boats and Our History. Group gatherings after the events will not be hosted, but CWB plans to livestream all on-the-water activities for those who cannot participate. This includes rescheduling the Sailpast Memorial to honor CWB cofounder, Colleen Wagner, who passed away earlier this year. Her memorial was one of many community events CWB was forced to postpone due to COVID-19. 
Celebrate on the Lake events include:
·       9/19 & 9/20 – Youth and Adult El Toro Races 
·       9/26 – Sailpast Memorial for Colleen Wagner 
·       9/27 – Human Powered Races / Quick & Daring: Home Edition 
Community members with access to their own boats are encouraged to participate, but there will be limited access and availability to the CWB fleet. Registration will open in August.
CWB Opens Some Operations:
"Keeping our community healthy and safe is our highest priority as we slowly reopen," said Josh Anderson, CWB Executive Director. "One of the reasons why CWB exists is to provide a place for people to unwind and get out on the water for mental health. Our staff has spent weeks modifying our programs, safety protocols, and increasing sanitation practices to provide opportunities for all to get out on the water this summer."   
The South Lake Union and Cama Beach campuses are now both open for boat rentals. The South Lake Union Oarhouse is open Wednesday – Sunday, 11am – 7pm by online & phone reservation only. The Cama Beach Boathouse is open Thursday – Monday, 10am – 6pm. An online reservation system will be implemented in the coming weeks. The museum and dock spaces remain closed to the public for the health and safety of staff, volunteers, and guests.  
Instead of the Sunday Public Sail, which has been postponed until further notice, CWB has implemented a Public Peapod Program, which allows any member of the public a free one-hour boat rental from the peapod fleet.  
"While we can't open our indoor museum and docks to the public just yet, we felt it was important to still maintain access to the water for all during this time," Anderson said. "The peapod rowboats are perfect for families or groups of less than 5 to get out on the water. The stable design and ease of use are perfectly safe even for beginners." 
As part of CWB's commitment to reducing barriers and increasing diversity in the boating community, CWB has partnered with US Sailing and become a center for the Siebel Sailor Program. As one of the three sailing centers represented in the Pacific Northwest, US Sailing provides a fleet of RS Fevas and a US Sailing Coach to each center, creating additional opportunity for free programming that can reduce barriers and reach underserved youth and minority communities.  
"The benefits of being able to reach a new diverse community is important to our mission of getting youth on the water, and the free programming is especially valuable for reducing barriers," said Nora Gallogly, CWB Youth Programs Manager. "This completes our sailing programs to be able to provide opportunities to learn to sail at any age at CWB. This class of boat will help kids learn how to sail and race in teams, which we haven't been able to offer before!" 
CWB is working on partnering with organizations to begin the Siebel Sailors Program later this summer. Interested groups and organizations are encouraged to contact youth@cwb.org about participating in the program, which is expected to begin in Phase 3 of the Safe Start reopening plan.  
Now that King County is in Phase 2 of Safe Start reopening, CWB Charters are now available. Guests can book a private cruise on a historic wooden vessel on Lake Union for groups of 5 people or less online. These 90 minute tours include a gorgeous view of the Seattle skyline, Gasworks Park, Lake Union Drydock Company, and the iconic floating homes. 
"Even though we can't gather together in person, we still want to honor the Wagner family and what Dick & Colleen Wagner have built for this maritime community. We wouldn't exist without their vision and it's more important than ever to honor our community," Lam said. "We've chosen smaller and modified events that are normally festival highlights, spread out over several days as a way to celebrate distantly. We hope to livestream all on-the-water events for those to join us from home." 
CWB will continue to monitor health and safety guidelines provided at state and county levels, making adjustments to programming as needed for the benefit of the community. 
"We would not be here without our vast and supportive community members," Anderson said. "When we had to suddenly close down operations, including furloughing the staff, our entire community came together to raise money and keep us afloat during this time. We are forever grateful to have the opportunity to continue to serve everyone to the best of our ability and as safely as possible."  
For additional information about CWB's reopening plan, please visit: https://www.cwb.org/covid19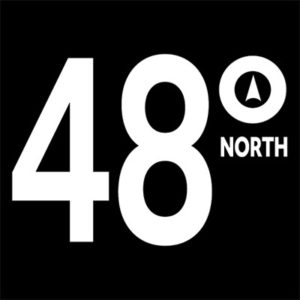 48° North Editors are committed to telling the best stories from the world of Pacific Northwest boating. We live and breathe this stuff, and share your passion for the boat life. Feel free to keep in touch with tips, stories, photos, and feedback at news@48north.com.