The highly anticipated and hotly contested 48° North Top 25 is back! In 2022, sailboat racing in the Pacific Northwest had the fullest racing calendar and the most participation in several years. The teams that make up this list have sailed consistently well, and frequently — nine of the top ten boats sailed more qualifying races than the five that counted toward their scores.
How do we select these boats? The qualifying races for our Top 25 offer a good representation of keelboat racing in the Pacific Northwest, and include a mix of distance and around-the-buoy races, single-race events and multi-race regattas. Our scoring system is on a percentage basis, depending on the size of the class: 0% (did not finish) to 100% (first in class), where the event score = (Finishers – Place) / (Finishers – 1). Overall scores are an average of a boat's best five finishes. There is no minimum number of races required to qualify. Multi-race events (like the Southern Sound Series) are scored as single events. For the full list of qualifying races for 2023, please check out 48° North's Seattle Area Racing Calendar (SARC) in print or online (48north.com/sarc).
The crew of this year's #1 boat, the J/111 Hooligan, is led by Jay Renehan and Chris Lanzinger, who represent Seattle Yacht Club. For some events, Hooligan was co-skippered by Jay and Chris; for others, it was skippered by one or the other. They sailed in seven qualifying events, and finished first in their class in four of those events. Incredible job, Hooligan team!
Congratulations to every one of 48° North's Top 25 racing sailboats! It is always a privilege to present the list and we offer our admiration and appreciation for those in the racing community who live it and love it, and sail so well.
Photos courtesy of Jan Anderson.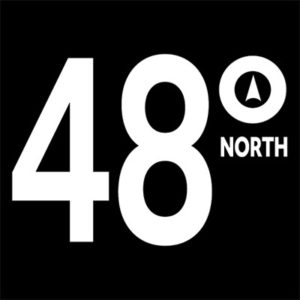 48° North Editors are committed to telling the best stories from the world of Pacific Northwest boating. We live and breathe this stuff, and share your passion for the boat life. Feel free to keep in touch with tips, stories, photos, and feedback at news@48north.com.