A partnership between the Washington State Department of Natural Resources (DNR) and the Recreational Boating Association of Washington (RBAW) Marine Parks Conservancy is set to preserve Lakebay Marina.
It was announced recently that the historic Lakebay Marina in Mayo Cove near the Pierce County community of Lakebay will be acquired and preserved for long-term public use. A stroke of good news for local boaters, the marina will be positioned for much-needed renovations through a unique coalition between the DNR and the RBAW.
The two entities received a $1,776,000 boating facilities grant from the Legislature in the 2021-2023 Capital Budget to acquire and renovate the marina that had fallen into disrepair in recent years. The marina, next to Penrose Point State Park, was established in 1928 and placed on the Pierce County Register of Historic Places in February 2019.
"Washington's maritime community is critical to our culture, economy and public health. Through this partnership with the Recreational Boating Association and Pierce County, we are ensuring the infrastructure remains in place to support and expand our vital boating economy," said Commissioner of Public Lands Hilary Franz. "With its warm, shallow waters, Mayo Cove has long been treasured as a summer spot for recreation, and I'm proud to be working to protect that access and local history for our future generations."
"We are delighted to be able to acquire this historic marina, keep it in the public domain for generations to come, deed it over to DNR, and team up with the Agency on joint planning efforts to ensure improvements and configurations that fit the local community's needs," said Bob Wise, President of the RBAW Marine Parks Conservancy.
"Protecting Puget Sound and providing access to the water for recreation are top priorities for me. This effort accomplishes both goals and preserves a central part of the Key Peninsula's history," said Pierce County Council Chair Derek Young. "I want to thank both the RBAW and the DNR for ensuring this great asset will be restored and properly operated into the future."
DNR will use the grant funding to acquire 17.5 acres of upland and tideland property surrounding the marina, and will work with the Conservancy, as well as the public, to plan renovations that will provide high quality recreation opportunities while minimizing environmental impacts.
New facilities at the marina will include recreation and picnic areas, public restrooms, recreational moorage and vessel pump-out and fueling facilities. The acquisition by DNR will ensure public recreational access to Puget Sound. It will also protect important beds of kelp and eelgrass that support juvenile salmon in Mayo Cove.
A Historic Marina
Initially built as a pier for small cargo ships, Lakebay Marina became a popular local facility in 1928 when it began servicing the renowned Mosquito Fleet and housed a small egg and poultry cooperative. It also served as a dance hall and gathering place for the community.
In recent years, however, the facilities have degraded and have fallen out of compliance with building, safety and health codes.
In addition to the recent funding allocation, the Lakebay Marina purchase and renovation has received $250,000 from Pierce County, a $100,000 allocation from the 2020 Supplemental Capital Budget and tens of thousands of dollars in private donations. 
Ensuring Washington's Aquatic Lands Remain Healthy and Productive
As stewards of more than 2.6 million acres of state-owned aquatic lands, we are responsible for ensuring protection of habitat and fostering public access and water-dependent activities for future generations. DNR generates revenue by selling the rights to harvest renewable resources like wild geoducks and other shellfish and from leasing and licensing state-owned aquatic lands.
That revenue is reinvested to manage and restore Washington's aquatic ecosystems; keep them free of derelict maritime equipment; protect their health and productivity, and fund local projects that ensure the public can enjoy our aquatic lands.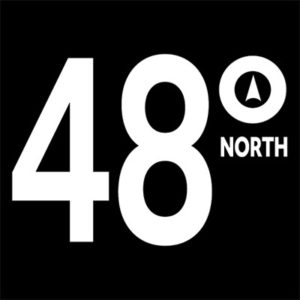 48° North Editors are committed to telling the best stories from the world of Pacific Northwest boating. We live and breathe this stuff, and share your passion for the boat life. Feel free to keep in touch with tips, stories, photos, and feedback at news@48north.com.