The 52nd Southern Straits Classic hosted by West Vancouver Yacht Club is set for April 15 – 17, 2022 after taking two years off due to Covid-19. 
They don't call it a classic for nothin'! For sailboat racers around the Salish Sea, the year's first major opportunity to stretch your sea legs on a significant distance race is Southern Straits. It's famously fun, occasionally very sporty, often quite chilly… and totally worth the effort. Anyone who has hunkered down on the rail for a night on the strait and experienced the triumph of crossing the often-tricky finish line knows that it is one of the more rewarding experiences in boat racing.
Note for U.S. sailors planning to attend: keep up to date on Canada's entry requirements for travelers as the date approaches — vaccination is currently required.
The racing community has dearly missed this big race in 2020 and 2021, and many are eager to come out for "Straits" this year. It's back, and hopefully you can come test your mettle and skills, and have some fun on the glorious waters of the Georgia Strait.

Here's all the info from race organizers:
The West Vancouver Yacht Club (WVYC) is excited to welcome back the Southern Straits Regatta after a two-year hiatus due to the COVID-19 pandemic. The 52nd running of the Easter weekend race will see sailors crisscrossing Georgia Strait testing their strategy, skill, and endurance while racing overnight in early season conditions.
The Short, Medium, and Long courses range from 70 – 133 nautical miles. In addition, there is an Inshore Course (approximately 20 nautical miles) that will be conducted during daylight hours on Good Friday.
Race registration is now open and closes on Sunday, April 10th. An early bird discount is available until February 28th.
The WVYC will also be offering a one-day Coastal Personal Survival Course on April 3rd for those who need to renew or take a Safety at Sea course. Registration details are online at Coastal Personal Survival Course.
WVYC is inviting all racers to participate in this challenging yachting tradition. The races will take place over the weekend of April 15-17, 2022. Starting sequences will begin at 10:25 a.m. on Friday, April 15.
WVYC welcomes everyone to come down to Dundarave Pier in West Vancouver to see the parade of boats line up between nine and 10 a.m. and cheer on the competitors before the race begins.
West Vancouver Yacht Club
5854 Marine Drive
West Vancouver, BC
For more information, please visit www.southernstraits.ca or call WVYC at 604.921.7575.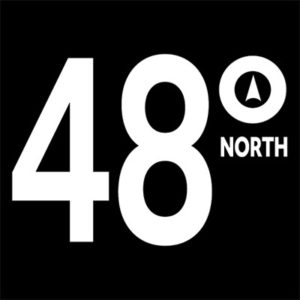 48° North Editors are committed to telling the best stories from the world of Pacific Northwest boating. We live and breathe this stuff, and share your passion for the boat life. Feel free to keep in touch with tips, stories, photos, and feedback at news@48north.com.