The Antrim 27 Goes to 11 sure had a blast at this year's Toliva Shoal Race
Goes to 11 skipper, Jeremy Bush, sent us this great video capturing their team's effort during the Toliva Shoal Race last weekend. Jeremy told us that he's very new to the Antrim 27, and has only been racing for about four years. So, it's particularly cool to see someone that's new to the community out there having fun, sending it, and having success. Jeremy is also an active volunteer, as Vice Commodore of CYC Tacoma.
Jeremy elaborated, "This is our first race with big air, our first time planing, first time hitting 11+ knots, first time broaching, and first time finishing a complete Toliva Shoal Race! It was a day of firsts, and a whole lot of fun…until the upwind."
At 4:23, Jeremy and crew think the breeze is dropping and put up the full size kite. Some excitement ensues, including two different cameras of the wipeout and recovery. What can we say, as long as no humans or boats were harmed…we're suckers for broach videos!
All in all, it was a fun day, and the Goes to Eleven crew took home a podium position in their class!
OYC/SSSS Toliva Shoal Race Results 2020
Pos
Boat  
Boat Type
Skipper
PHRF 1 – Multihull
1
Trickster
Corsair 28R
Rafe Beswick
2
Pax the Spacespider
F-32
Rod Tharp
PHRF 2
1
Absolutely
Farr 39 ML
Charlie Macaulay
JAM
J/160
Bill Fox
PHRF 3
1
STRING THEORY
Olson 40
Robert King
2
Kahuna
Aerodyne 38
Jenny Leitzinger
3
Izakaya
Flying Tiger 10
Iain Christenson
4
EQUUS
Jeanneau 53
Dean Conti
Shelley Conti
5
McSwoosh
11 meter
Clark McPherson
PHRF 4
1
Great White
J/35
DAN WIERMAN
2
Tantivy
J/109
Stuart Burnell
3
Lodos
J/109
Tolga Cezik
4
Darkside
Schock 35
Nicholas Leede
5
the Boss
J/35
Chad Stenwick
6
Grace E
J/35
Brian White
7
Altair
J/35
Jason Vannice
8
Rock paper scissors
Express 37
Hans Seegers
9
Gan Y Dwr
C&C 121
Justin Jones
PHRF 5
1
Dos
Sierra 26
Brad Butler
2
Lightly Salted
Beneteau First 10R
Mel Schaefer
3
Goes to 11
Antrim 27
Jeremy Bush
4
Zig Zag
Tartan 101
Aaron Schofield
PHRF 6
1
Dulcinea
J/105
Matthew Gardner-Brown
PHRF 7
1
Bodacious
Beneteau 35s5
j Rosenbach
2
Chinook
S2 9.1
JJ Hoag
John Hoag
PHRF 8
1
Nimbus
Evelyn 26
Mark Harang
2
Cherokee
Cal 33
Peter Stewart
3
Djinn
J/30
John Martens
Joellen Martens
4
demi moore
Moore 24
Jon Knudson
Per Lundgren
Commodore Flying Sails
1
Greybeard
Thunderbird
Mark Anderson
2
White Squall
Cal 40
Roger Deitz
3
Balder 2
Ericson 38
Joe Downing
4
Folie `a Deux
Beneteau 35s5
Jeff Johnson
5
Steamy Windows
Jeannaeu 43 DS
Laura Sullivan
6
Emma Lee
Catalina 30
Robert Butts
Cruising Non-Flying Sails
1
KOOSAH
Pearson 36-1
Dave Knowlton
2
Jolly Rumbalow
C&C 34+
Richard Bigley
3
Echo
Catlina 38
William "Steve" Miller
4
Desert Sage
Catalina 42
Alberto Napuli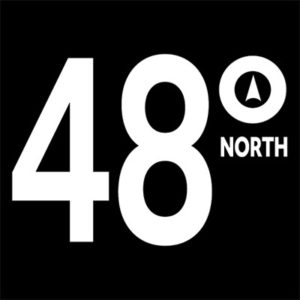 48° North Editors are committed to telling the best stories from the world of Pacific Northwest boating. We live and breathe this stuff, and share your passion for the boat life. Feel free to keep in touch with tips, stories, photos, and feedback at news@48north.com.