Build a traditional 16-foot wooden motor launch with master boatbuilding instructor Patrick Mahon.
On Monday morning, September 13, 2021, Gig Harbor BoatShop's new Mini Boat School class is scheduled to launch. The Mini Boat School class is a more intensive offering than typical BoatShop classes and workshops — running three days a week, Monday through Wednesday, for 12 weeks totaling over 225 hours of hands-on instruction. The Mini Boat School program concept is designed to land in the middle of shorter one day or weekend boatbuilding workshops and a more intensive 9 to 12 month boat school commitment. Students collectively will construct one traditional 16-foot wooden motor launch.
Taught by master boatbuilding instructor Patrick Mahon, Mini Boat School will provide a thorough traditional wooden boatbuilding experience. The hands-on course will cover all components of building a carvel planked Paul Gartside designed motor launch, from lofting and mold making, to framing, planking, engine placement and finish work. Upon completion of the program students will have the satisfaction of launching the program boat and will have gained the skills to build their own traditional wooden boat.
Mini Boat School instructor Patrick Mahon's initial boatbuilding experience was with Tough Bros. Boatyard in Teddington, England. Following Tough Bros. he worked at various boatyards on the Maine coast for a decade. Now he calls Port Townsend, Washington home where he works as a marine surveyor. During his forty plus years of wooden boat building he's been involved in numerous boatbuilding projects from traditional boats to modern boats, large and small.
Patrick has taught at the Northwest School of Wooden Boat Building in Port Townsend, Washington; the Great Lakes Boat Building School in Cedarville, Michigan; and the Wooden Boat School in Brooklin, Maine. As an educator, Patrick enjoys passing on the skills and knowledge he's accumulated to others. "I am very proud of the number of my students that have created their own wooden boatbuilding careers." 
Gig Harbor BoatShop board president Guy Hoppen sees the Mini Boat School course as a significant step in program development for the maritime heritage non-profit organization. "We will continue to offer and grow our shorter workshops and classes. However, we also want to expand our programming in hopes of engaging some in our community and beyond who want to sink their teeth into a more intensive experience."
Gig Harbor BoatShop operates out of the Historic Eddon Boatyard, a perfect venue for Mini Boat School given the obvious connection between course content and the venerable boatbuilding waterfront space. The course is designed for everybody, from college-aged participants to retirees that are interested in learning new hands-on skills.
About Mini Boat School:
Students Will Learn These Boatbuilding Skills
Making moulds

Building the backbone (stem, stern timbers, keel, shaft log, cutting the rabbet)

Making the transom

Setting up the backbone, floors, molds and ribbands

Shelf, clamp and stringers

Steam bending the frames

Planking, carvel

Fairing and caulking the hull

Engine beds

Fitting out the interior

Engine placement and alignment

Rudder, tiller and hardware

Finish work; paint and varnish will progress with each stage as required

Commissioning
Dates and Times:
12 Weeks
Mondays, Tuesdays and Wednesdays
9:00 AM – 4:00 PM
Beginning Monday, September 13
Ending Wednesday, December 1
Must attend all 3 classes each week
For more information, visit the Gig Harbor BoatShop website or call 253-857-9344.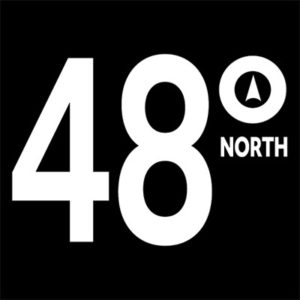 48° North Editors are committed to telling the best stories from the world of Pacific Northwest boating. We live and breathe this stuff, and share your passion for the boat life. Feel free to keep in touch with tips, stories, photos, and feedback at news@48north.com.