Mahina Expeditions Offering New Ocean Cruising Courses Based Out of Bellingham
48° North readers know may know Amanda Swan Neal best as the author of the well-loved Galley Essentials column, but many will certainly be aware that she and her husband, John, are some of the most sought-after offshore sailing educators anywhere. Like many marine businesses adapting in the age of Covid, the Neal's Mahina Expeditions recently announced a break from their regular world cruising classes to teach and sail in their home water of the Pacific Northwest.
The new Mahina Ocean 2020 offshore sail-training experiences include mastering seamanship, navigation, and heavy weather tactics with the goal of preparing you for ocean cruising on your own boat. These expeditions will sail from Bellingham later this summer, taking participants out the Strait of Juan de Fuca into the North Pacific Ocean and back.
In light of their announcement, we threw 5 question their way to find out more about these new courses. 
1. Mahina Expeditions historically operates in the South Pacific and around the world, when was the last time you taught onboard in your home waters of the Pacific Northwest?
The last time we arrived in the Pacific Northwest was in October 2014 on our final leg from Prince Rupert after starting the expeditions season in New Zealand. We've departed from Victoria for Mexico or Hawaii numerous times, but we have never done specific sail-training expeditions in Northwest waters. As San Juan Islanders, we're genuinely thrilled to be teaching students globally-applicable skills in these particular water. 
2. How will this course be different for you and for the students? 
Since the entire South Pacific is closed to visitors for the foreseeable future, we've cancelled our 2020 South Pacific expedition season as Mahina Tiare, our Hallberg-Rassy 46, is currently in New Zealand. Instead of our average two-week expeditions with numerous days at sea, our Ocean 2020 expeditions are a seven day, 400-mile, ocean experience with a 175-mile overnight passage into the Pacific Ocean combined with the intensive hands-on documented learning program we've developed over the past 30 years.
3. The Jeanneau 45 you're chartering from San Juan Sailing in Bellingham is a departure from your beloved Hallberg-Rassy 46, what are some offshore specific things you'll do to the boat to make it feel more like your usual training platform? 
First off is safety gear. We're adding a liferaft, 406 PLB, handheld VHF/GPS, IridiumGO satcom, additional binoculars, spotlight, and new combination inflatable PFD/harness/tethers along with high lifelines. The Jeanneau has a Lifesling, which each expedition member will practice overboard retrieval with, and Pete McGonagle has loaned us his Plath sextant, so we'll be teaching celestial navigation. It goes without saying that we LOVE Mahina Tiare, but this Jeanneau is going to be a terrific platform for education and offshore experience. 
4. What are some of the unique things students will learn in the PNW that they don't learn in most other places you teach? 
The waters of this region offer terrific learning opportunities. We'll have to contend with powerful tidal currents and heavy vessel traffic as we head out and return through the Straits of Juan de Fuca, and potentially, fog, none of which we see in the South Pacific. We're also spending a morning at Anacortes Marine Tech Center where program director Michael Beemer will guide each student through the basics of hands on diesel engine system maintenance and electrical trouble shooting. 
5. What would you like potential students to know about this unique expedition experience? 
If you've ever dreamed or thought about sailing offshore, this is an easy opportunity to test the waters while gaining a wide range of safety and seamanship skills. Details are at www.mahina.com/2020 and below is a video for students to learn more about what the course will entail.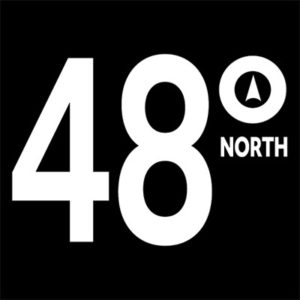 48° North Editors are committed to telling the best stories from the world of Pacific Northwest boating. We live and breathe this stuff, and share your passion for the boat life. Feel free to keep in touch with tips, stories, photos, and feedback at news@48north.com.