This article was originally published in the November 2021 issue of 48° North
Welcome to this year's Gift Guide. Putting this together, we try to think about the kinds of boaty gifts we might be putting on our wishlists and sending off to the North Pole. Hopefully it provides some yuletide inspiration!
>> TECH GIFTS FOR BOAT FOLK
It used to be somewhere between difficult and impossible to stay connected with loved ones back home, to be a reliably present remote worker, to sustainably power your electrical devices, or even get detailed weather information. My, how things have changed! The boater in your life is sure to appreciate the broader horizons made possible by receiving cool tech gifts like these.
SATELLITE COMMUNICATORS
Robust data connectivity is now attainable in the furthest reaches of the globe, but to get that land-like data experience on a boat, there's still a big price tag. For the average Pacific Northwest cruiser, the ability to check in with family or call for help, even when out of cellular range, might be more than enough. Enter satellite communicators.
<< Zoleo Satellite Communicator Price $199 (zoleo.com)
OTHER GREAT PICKS:
GPSMAP® 86sci Satellite Communicator and Handheld GPS Price: $649.99 (garmin.com)
SpotX Two-Way Satellite Communicator Price $249 (findmespot.com)
WORK FROM THE BOAT
Remember offices? In this era when home offices are more common than cubicles, one way to improve the home office experience is to relocate it to your boat instead. Working from the boat doesn't come with as many compromises as you might think, and the feasibility of onboard connectivity and comfort is continually getting better.   
<< Shakespeare SuperHALO Cell Booster Kit ∧ Price $1,059 (shakespeare-marine.com)
OTHER GREAT PICKS:
Peplink Max Transit Cellular Router w/ SpeedFusion Cloud Price: $389 | Speedfusion from $20 (peplink.com)
StandStand Portable Standing Desk Price $59 (standstand.com)
APP SUBSCRIPTIONS
It goes without saying that apps for mobile devices have become indispensable tools on any boat. Each day, it becomes easier to integrate those technologies with existing boat systems. Many of the best apps require a fee for their full service and, luckily,  those subscriptions will fit neatly in any stocking.
<< PredictWind Price $29/year for Basic to $499/year Professional (predictwind.com)
OTHER GREAT PICKS:
Navionics USA & Canada Price: $21 (navionics.com)
Anchor! Anchor Drag Alarm Price $4.99 (pomacanthus.app)
POWER GAINS
For a modern array of demanding electronics, power is an inescapable consideration for boaters. Happiness in the realm of boat power comes in three categories: generation, storage, and efficient consumption.
<< Dr. LED Red/White Mars Dome Price $69.99 (doctorled.com)
OTHER GREAT PICKS:
Dakota Lithium 100Ah Battery Price: $899 (dakotalithium.com)
SunPower Flexible Solar Panels Price $98.18 (fisheriessupply.com)
>> FOR THE CRUISER
What do you get for the cruiser who seems to have it all? It's a tough question. Fortunately, from personal gear to upgrades in the galley, you've got options. Here are some suggestions from the 48° North crew.
CRUISING GUIDES
One of the very best things about cruising in the Pacific Northwest is the plethora of places we have available to drop the hook, tie to a mooring buoy, or spend a few evenings at a dock in a port other than our own. Whether the cruiser in your life is new to our local waters or has seemingly been everywhere, an updated set of cruising guides always makes a great gift to help them
plan their next adventure.
<< Waggoner Cruising Guide Price: $34.95 (WaggonerGuideBooks.com)
OTHER GREAT PICKS:
Blue Latitude Press San Juan and Gulf Islands hard copy guides Price: $49.94 (BlueLatitudePress.com)
Salish Sea Pilot digital guides Price: $14 (SalishSeaPilot.com)
WATERPROOF BAGS
Let's be honest, while we all love cruising in the nicest PNW weather possible, it can be wet here. And when conditions

turn drippy, we need to keep our stuff dry while heading ashore in the dinghy, exploring a new destination, or running out to grab provisions.
<< Sea to Summit Roll-top bags Price: $16.95 (SeatoSummitusa.com)
OTHER GREAT PICKS:
Mustang Survival Deck Bag Price: $219 (MustangSurvival.com)
Ronstan Roll-top Backpack Price: $100 (Ronstan.com)
GALLEYWARE

Cooking aboard can either be a favorite activity or a dreadful one. Usually, the difference between the two can be having the right utensils and tools to make delicious and memorable meals. A quality grill, stovetop, and oven are considered must haves for many galley gourmets, here are a few other options to help your onboard chef.
<< T-Fal 13-piece Nesting Cookware Price: $279 (T-falusa.com)
OTHER GREAT PICKS:
Sea-Dog Stovetop Toaster Price: $27 (Sea-Dog.com)
Longzon Collapsible Colander/Strainer Price: $19.99 (Amazon.com)
PHONE/TABLET ACCESSORIES
With the prevalence of navigation apps such as Navionics, iNavX, and others, our smartphones and tablets have become an essential tool on our boats. Whether we're kayaking, racing, day sailing, or cruising, keeping our devices securely aboard and
out of the elements is a must. Check out these products to help you stay connected and keep your valuables functioning when you need them most.
<< Waterproof Tablet Case Price: $25 (Various Vendors)

OTHER GREAT PICKS
Scanstrut Rokk Edge Waterproof Wireless Phone Charging Mount Price: $25 (Various Vendors)
Nite Ize Steelie Squeeze Cell Phone Dash Kit Price: $279 (NiteIze.com)
>> GIFTS TO KEEP RACERS SAFE & FAST
Gear can't make someone a good sailboat racer. But the wrong gear might keep a sailor from having fun or reaching the podium. The 48° North crew has a few ideas that racers will love.
FLOATATION
Many racers frequently wear a life jacket, and that number should increase. Having a quality PFD that is comfortable, low-
profile, and allows a great range of motion can be as important as reliable functionality, because it means it will get worn more often. The styles differ between offshore, sportboat, and dinghy sailing, but these options won't get in your way.
<< Mustang Khimera Dual Floatation PFD Price $199 (mustangsurvival.com)
OTHER GREAT PICKS
Spinlock Deckvest Vito | Price: $399 (spinlock.uk)
Rooster Diamond Overhead Buoyancy Aid 50N Price $99 (roostersailing.com)
SAFETY AT SEA
Education in any form can be a terrific gift for the keen racer, but few courses are as broadly recommended (or necessary, in some cases) as US Sailing's Safety at Sea course. It is required for many sailors racing offshore, but it's a good idea for everyone. And, if you're not able to do the hands-on training session, online options are now available, as are course materials
for self-study.
OUR PICKS:
Online Safety at Sea | Price: $50
In-Person Offshore Safety at Sea | Price: $125
International Offshore Safety at Sea with Hands-on Training | Price: $300-$400
(shop.ussailing.org/education/safety-at-sea/)
RACE-READY FENDERS
To lots of boaters, a fender is a fender is a fender; and usually the bigger the better. This is, however, not the case for many race boats where saving weight and space is critical. Stop leaving your heavy fenders on the dock and suffering from a stressful
landing after racing. These innovative options will help.
<< Fendertex Lightweight Inflatable Fenders | Price $111 (fendertex.com)
OTHER GREAT PICKS
Impact Foam Boat Fenders | Price: $49.94 (impactfenders.com)
SEA BOOTS

We've all been there. Skidding across slippery decks. Wiggling numb toes trying to remember whether they're still there. Racers are more likely to sail in inclement conditions, and reliably good grip paired with dry and warm toes will be a major quality of life enhancement. 
<< Zhik 900 Series Seaboot Price $299 (zhik.com)
OTHER GREAT PICKS
Gill Tall Yachting Boot Price: $89.95 (gillmarine.com)
Dubarry Ultima Boot Price $399 (dubarry.com)
>> SIMPLE GIFTS – ALWAYS A GOOD CHOICE 
Sometimes the best gifts aren't grandiose or sexy — we all need a few essentials to enhance the boating experience or make life aboard a bit simpler. And, if you're like us and consider your boat to be part of the family, lavishing some necessary or required items on your beloved vessel is as satisfying as it is practical. In the spirit of keeping our boats in top condition, here are some gift ideas to have it looking and feeling shipshape.
MOORING LINES
Dock lines are an absolute necessity aboard our boats, but they're a piece of equipment that many boater owners loathe spending money on. Well, how about new bow, stern and spring lines? Go doublebraid, three strand or even mega braid if you're so inclined. And consider adding some protection for those new lines when winter gales start whistling through the marina —
chafe sleeves, shock lines, and rubber snubbers will all help preserve your beautiful new lines.
<< Dock Line Snubber Price: $39.99 (WestMarine.com)
OTHER GREAT PICKS
Taylor Made Removable Chafe Guards Price: $32.99 (TaylorMadeProducts.com)
New England Ropes DoubleBraid Price: $24.99 (neropes.com)
BOAT CLEANING SUPPLIES
Whether we like to admit it or not, a large part of boating is making sure that our boats look good inside and out. But keeping a boat in tiptop shape takes time and elbow grease. And though it's easiest to ride our boats hard and put them away wet, they
deserve better. Here are a few products to help keep your cherished craft looking its best.
<< Star Brite Boat Care Kit Price: $94.99 (StarBrite.com)
OTHER GREAT PICKS
Shurhold Deluxe Water Sprite Mop Price: $89 (Shurhold.com)
Z-Care Bilge Cleaner Price: $19.50 (FisheriesSupply.com)
CUP HOLDERS
This should be a no brainer, but it's not. How many boats do you sail on that don't have enough places to securely set your favorite beverage while trimming the main sheet or getting the spinnaker ready to fly? Don't be that boat. Buy more cup holders
<< Ronstan Mesh Drink Holder Price: $18 (Ronstan.com)

OTHER GREAT PICKS
Winch/Rod Mount Drink Caddy Price: $17.50 (FisheriesSupply.com)
SnapIt Cup Holder Price: $19.99 (SnapItProducts.com)
NEED REPLACING?
Just like many things in life, our boats come with bits and bobs that, over time, become worn out or expire and need replacing. Here are some items that could need refreshing aboard your boat.
<< Orion Red Handheld Flares Price: $35.99 (OrionSignals.com)
OTHER GREAT PICKS
Annin Flagmakers Embroidered U.S. Flag Price: $24.99 (Annin.com)
Throwable Type IV Cushion | Price: $15 (FisheriesSupply.com)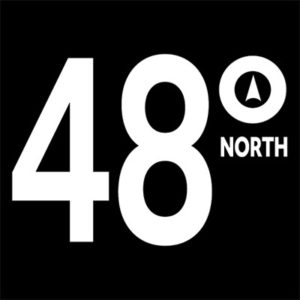 48° North Editors are committed to telling the best stories from the world of Pacific Northwest boating. We live and breathe this stuff, and share your passion for the boat life. Feel free to keep in touch with tips, stories, photos, and feedback at news@48north.com.