The Pacific Northwest is experiencing a heat wave and
boaters, kayakers and paddlers are being urged to remember that, despite the high air temperatures, the water is cold and potentially dangerous.
With local water temperatures averaging in the lower fifties, a fall into the water could bring on cold water immersion, which is the cause of many boating-related fatalities.  According to the U.S. Coast Guard, cold water immersion and hypothermia can occur in water as cool as 70 degrees at any time of the year. Wearing a life jacket is essential to survival.
According to America's Boating Club of Deception Pass  commander Shawn Haugen, cold water immersion is not the same as hypothermia, and refers to the affect that that sudden shock of cold water has on your breathing.  "You fall in, and you have an automatic gasp reflex action as soon as you immerse in that cold water. If your head is under water, you can ingest water, drown, or have a constricted windpipe and suffocate." 
The Centers for Disease Control and Prevention (CDC), says cold water immersion creates a specific condition known as immersion hypothermia. It develops much more quickly than standard hypothermia because water conducts heat away from the body 25 times faster than air. Typically people in temperate climates don't consider themselves at risk from hypothermia in the water, but hypothermia can occur in any water temperature below 70°F.  
Even experienced swimmers can experience shock within one minute in the frigid water and lose muscle control within 10 minutes.
According to safety experts, the stages of cold-water immersion are: 
Cold shock. A person has one minute to adjust to the cold shock response – don't panic, get control of breathing, don't gasp.

Swimming failure. A person has about 10-20-minutes of meaningful movement to get help and get out of the water.

A person has about one hour before they become unconscious from hypothermia.

Post-rescue collapse. A person "gives up" and collapses after or right at the time of rescue.
According to Haugen, the heat wave will bring locals and visitors to our beaches and waters.  "It's not just those on the bigger boats heading out, but anyone on smaller boats, kayaks, jet-skiers, and paddleboards that need to heed the life jacket requirement."
Haugen also stressed the importance of dressing properly for the weather. "Always wear layers, and bring an extra set of clothes in case you get wet."
LINKS TO BOATING SAFETY RESOURCES:
https://www.cdc.gov/niosh/topics/coldstress/coldwaterimmersion.html
https://boatbeat.org/fact-sheets/stages-of-cold-water-immersion/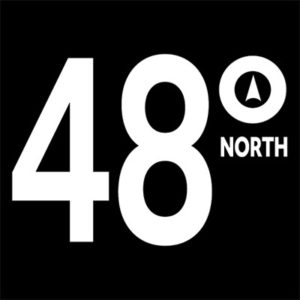 48° North Editors are committed to telling the best stories from the world of Pacific Northwest boating. We live and breathe this stuff, and share your passion for the boat life. Feel free to keep in touch with tips, stories, photos, and feedback at news@48north.com.